To the Outermost Stars by Stein Mehren, trans. Agnes Langeland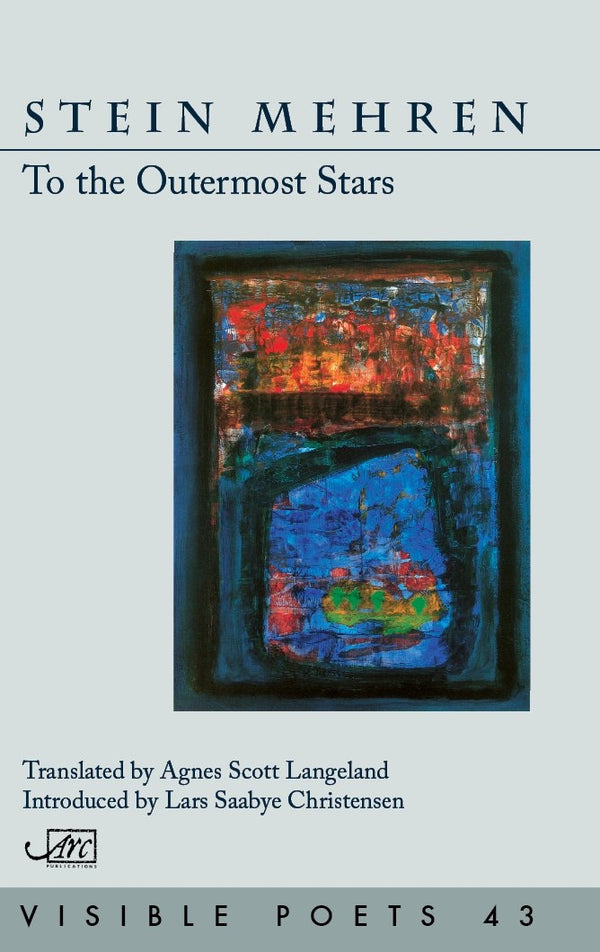 Stein Mehren, Norwegian poet and playwright, writes in the language of the heart, weaving his themes and imagery into a kind of baroque music, in poems that swell and fall like symphonies. Writing about love and desire, and the despair that often attends them, he weaves together classical love stories and intimate expressions of love in daily life to create a tapestry of the strongest human emotions.
Stein Mehren "is one of Norwegian literature's greatest lyricists, and perhaps its finest love poet. His ground-breaking imagery and use of language are intensified by paradoxical turns of expression... The rhythmical force he creates is at times symphonic and melodious, rising towards the ecstatic, or brief, concise and penetrating... his best work earns him a place among Norway's leading poets..."
Per Thomas Andersen 
Norwegian Literary History, Universitetsforlaget
"Stein Mehren has been his own school of lyrical poetry within Norwegian poesy... He wrote impassioned poems with philosophical themes, poems that search for identity or that place humanity in a cosmic world picture... Novel metaphors and lucid images whirl through tales that put life in perspective..."
Fredrik Wandrup
Dagbladet (29 July 2017)
Join the Poetry Book Society for 25% off all books