MEET THE SELECTORS
Every quarter our expert team of poet selectors read hundreds of poetry books and pamphlets, submitted in an open call to all publishers big and small. They choose the very best new poetry books to award the PBS Selections and deliver to our members across the globe.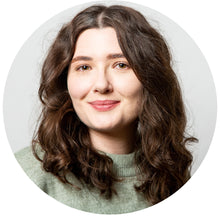 JO CLEMENT
2023 BOOK SELECTOR
Spring 2023 Selections
Dr Jo Clement is a working-class poet and interdisciplinary maker based in Newcastle. A Northern Writers' Award winner, she teaches Creative Writing at Northumbria University. BBC Radio appearances include Enchanted Isle, Northern Drift, Poetry Please, and Start the Week. With support from the European Roma Institute for Arts and Culture, Jo edited Wagtail: The Roma Women's Poetry Anthology. She is Managing Editor of Butcher's Dog, voted 'Best Poetry Magazine' in the Saboteur Awards. Jo's highly acclaimed debut Outlandish (Bloodaxe Books, 2022) confronts Romantic impressions of British Gypsy, Roma, and Traveller ethnicity, and lyrically lays them to rest. www.joclement.co.uk.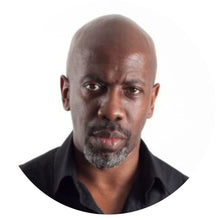 ROY MCFARLANE
2023 BOOK SELECTOR
Spring 2023 Selections
Roy McFarlane is a Poet, Playwright and former Youth &
Community Worker born in
Birmingham of Jamaican parentage, living in Brighton. He's the National Canal Laureate and former Birmingham Poet Laureate, Starbucks Poet in Residence and is the co-editor of Celebrate Wha? Ten Black British Poets from the Midlands (Smokestack, 2011). His debut collection, Beginning With Your Last Breath, (Nine Arches Press 2016) was followed by The Healing Next Time, (Nine Arches Press 2018) shortlisted for the Ted Hughes award and longlisted for the Jhalak Prize. And his greatly anticipated third collection Living by Troubled Waters is out now with Nine Arches Press.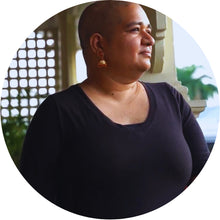 SHIVANEE RAMLOCHAN
TRANSLATION SELECTOR
Winter 2023 Selection onwards
Shivanee Ramlochan is a Trinidadian writer. Her debut poetry book, Everyone Knows I Am a Haunting (Peepal Tree Press, 2017), was shortlisted for the 2018 Forward Prize for Best First Collection. Recently, her poems have been anthologized in 100 Queer Poems (Faber); After Sylvia: Poems and Essays in Celebration of Sylvia Plath (Nine Arches Press); Across Borders: An Anthology of New Poetry from the Commonwealth (Verve Poetry Press). The Spanish edition of Everyone Knows I Am a Haunting (Todos saben que soy una aparición) is in development, and Shivanee's second book, Unkillable, on Indo-Caribbean women's disobedience, is forthcoming in 2024.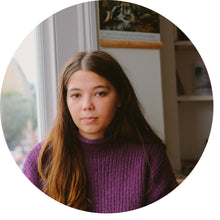 NINA MINGYA POWLES
PAMPHLET SELECTOR
Nina is a writer, poet and maker from Aotearoa New Zealand, currently living in London. Her poetry collection Magnolia 木蘭 (2020) was a finalist in the New Zealand Book Awards and the Forward Prize. She is also the author of several zines and pamphlets, as well as a food memoir, Tiny Moons (2020) and a collection of essays, Small Bodies of Water (2021).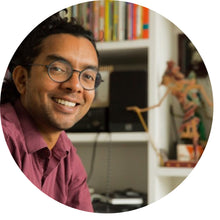 ARJI MANUELPILLAI
PAMPHLET SELECTOR
Arji Manuelpillai is a poet, performer and creative facilitator based in London. His poetry has
appeared in magazines including Poetry Wales, The Rialto and Bath Magg, and his debut pamphlet, Mutton Rolls, was published with
Out-Spoken Press. Arji was shortlisted for the Out-Spoken Prize, the Live Canon Prize, the National Poetry Prize and was runner-up in the Robert Graves Prize. He is a member of Malika's Poetry Kitchen and London Stanza, received an Arts Council England award to develop his creative practice, and worked with Hannah Lowe as part of the Jerwood Arvon Mentoring Programme. Arji's debut collection Improvised Explosive Device is due out in October with Penned in the Margins.