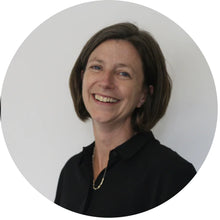 SOPHIE O'NEILL
INPRESS MD
As managing director of Inpress and the Poetry Book Society it is Sophie O'Neill's role to ensure the smooth running and growth of both companies, ensuring we achieve the best possible sales, marketing and business development for our publishers and members while keeping the core values of ACE at the centre of the work we do. Sophie brings experience of both independent and corporate publishing. Before joining Inpress she was Head of Sales at leading independent publisher, Canongate Books. Prior to that she worked at Headline Publishing, part of the Hachette Group, starting in export sales and moving into Key Account management in the UK sales department.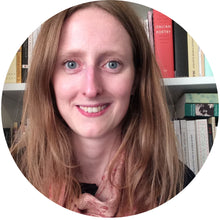 ALICE KATE MULLEN
PBS MANAGER
Alice Kate Mullen is Manager of the Poetry Book Society. She designs and produces the quarterly Bulletin magazine, runs the PBS marketing campaigns and events programme. She's worked in poetry publishing since 2010, including at Carcanet Press and PN Review. Prior to that she worked in bookselling and events at Waterstones, Shakespeare & Company in Paris, on a Chicago Poetry Foundation mentorship and as a Sydney Writers' Festival Bibliotherapist. She co-founded the Northern Poetry Symposium, co-programmes Newcastle Poetry Festival and sits on the Poetry Translation Centre advisory board. She was recently selected as an India 2022-23 British Council International Publishing Fellow.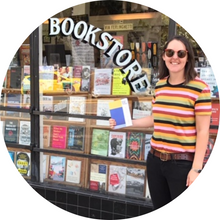 EMILY KEELING
FINANCE MANAGER
Emily Keeling is responsible for all things finance at Inpress. She also manages our eBook publishing, helping publishers digitise their books and making them available for sale worldwide. The longest serving member of staff, she knows the workings of Inpress inside out. However she is not one to shy away from new projects and testing challenges. She studied English Literature with French at Newcastle University and has since considered Newcastle her home.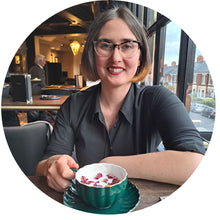 MEGAN ROBSON
ADMINISTRATOR
Megan Robson joined Inpress from Waterstones in 2022. She assists with running the Poetry Book Society as well as with finance and ebooks for Inpress, and is the face of our weekly books roundup, Meg's Monday Muse. Megan completed a Studies in Poetry Masters at Durham University, following a BA in English Literature at UEA. She enjoys writing poetry as well as reading it, and her debut pamphlet Tracts was published in 2021 by The Black Light Engine Room Press.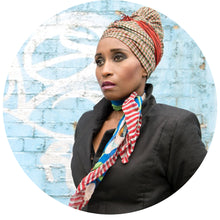 MALIKA BOOKER
Malika Booker is an international writer whose work is steeped in anthropological research methodology and rooted in storytelling. Her writing spans poetry, theatre, monologue, installation, and education. Clients and organisations she has worked with include Arts Council England, BBC, British Council, Wellcome Trust, National Theatre, Royal Shakespeare Company, Arvon, and Hampton Court Palace. She is the Douglas Caster Cultural Fellow at The University of Leeds and was chair of the Forward Prizes for Poetry judging panel 2016.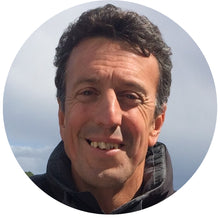 GRAHAM BUCKEL
Graham Buckel spent two decades at Random House and then Penguin Random House, where he held several Finance Director level positions and led large teams across financial, commercial and operational disciplines, both in the UK and internationally. He qualified as a Chartered Accountant with Ernst & Young, where he worked with many high-profile clients, including EMI Music and McGraw-Hill.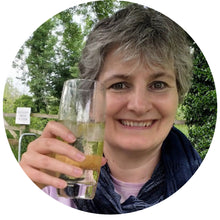 ANNE NOLAN
Anne Nolan is Managing Publisher for Reading-based Two Rivers Press, publishing poetry, local interest and art & nature titles. She has wide books and publishing experience, having spent 3 years as a bookseller, 25 years in academic book publishing in marketing, sales, and production editorial roles, and 5 years working freelance and as a consultant with a special (and growing!) interest in small press publishing.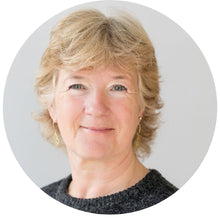 JOANNA REYNOLDS
CHAIR OF THE BOARD
Joanna Reynolds is CEO of Folio Books, having had a long career in publishing with Which?, Reader's Digest and Time Warner.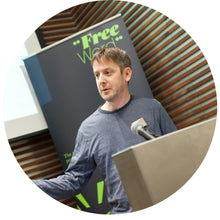 STEVE POTTER
Steve Potter is a founding partner of, and Commercial Manager for, online retailer Wordery.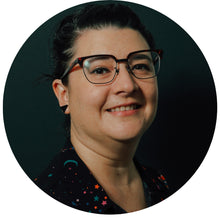 SUZANNAH EVANS
Suzannah Evans lives in Sheffield and works as assistant editor for the Poetry Business. She is also a poet.