JOIN THE POETRY BOOK SoCIETY
Join our global poetry community today and discover the world of contemporary poetry. The Poetry Book Society was founded by TS Eliot to share the joy of poetry. We truly believe poetry has the power to transform lives, uplift and inspire. Our members enjoy a year of thoughtful and thought-provoking poetry books, curated by experts and delivered straight to their door, alongside our lively quarterly poetry magazine and 25% off all poetry books on our website. Let's make this your year of poetry: a chance to read deeply and see the world anew. 
"It's like receiving a present from a friend every 3 months"
- PBS MEMBER
"That moment when I receive them in the post is quite magical it's like getting a gift"
PBS MEMBER
"The PBS Bulletin is a thing of beauty"
- Sarah, PBS Member
BROWSE OUR POETIC GIFT GUIDE
Remembering Benjamin ZephANIAH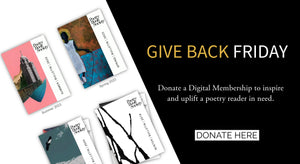 DONATE A DIGITAL MEMBERSHIP
Instead of encouraging mindless consumerism, we're turning Black Friday into "Give Back Friday". For only £24.99 you can donate a digital membership to uplift and inspire a fellow poetry fan during this cost-of-living crisis. Help us give back to the poetry community here.
DONATE NOW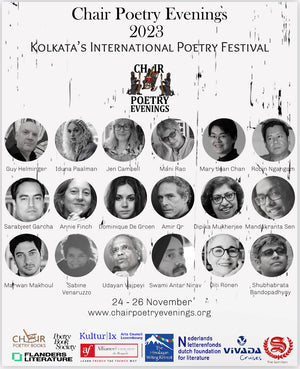 24TH NOVEMBER
KOLKATA INTERNATIONAL POETRY FESTIVAL
Here's one for all our poetry friends in India - look out for two PBS poets at Kolkata Poetry Festival at the end of November. Jen Campbell and Mary Jean Chan will be sharing work from their latest collections virtually as part of the incredible Kolkata International Poetry Festival programme.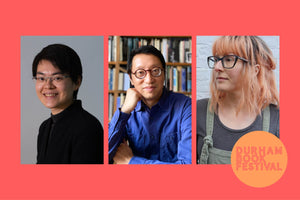 DURHAM BOOK FESTIVAL
15th OCTOBER 2023
Join us at Durham Book Festival for a PBS Showcase with this stunning trio of poets: Kit Fan, Mary Jean Chan and Jen Campbell reading from their new poetry collections.