JOIN OUR POETRY COMMUNITY
Join our global poetry community for a year of thought-provoking poetry parcels. Every quarter our expert Selectors curate the best new poetry books to deliver to your door. It's the perfect way to read widely and support a vital ecosystem of poets and publishers.
MEMBERS ENJOY...
A year of poetry parcels containing 4 to 24 books a year, plus all these member benefits and so much more from belonging to our supportive poetry community.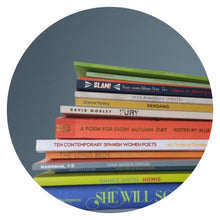 25% OFF ALL BOOKS
New Members also get a £10 book voucher, free extra choice book and magazine.
MEMBERS' MAGAZINE
Our inspiring quarterly poetry magazine, including FREE access to our digital archive.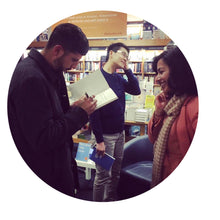 ONLINE & LIVE EVENTS
Lively poetry community events
You may also enjoy...
If you're an avid poetry reader, you may prefer one of our bigger book boxes, offering up to 24 books a year

DIGITAL MEMBERSHIP
If you've run out of shelf space, check out our new Digital Membership for digital access to the Bulletin magazine via your desktop computer, tablet or smartphone. Plus access to our contemporary poetry archive dating back to 2017, all for only £24.99 a year, or £7.99 a quarter.
BUY HERE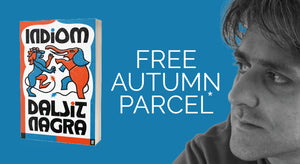 NEW MEMBER OFFER
We're treating new members* to a FREE copy of Indiom by Daljit Nagra and our Autumn magazine before your annual membership starts with the Winter book box in November. That's 5 poetry parcels for the price of 4 - happy reading!
*Free book offer excludes Digital and Magazine Memberships
JOIN NOW
That moment when I receive them in the post is quite magical
ELLORA S
It's like receiving a present from a friend every 3 months
JOHN L.
RENEWAL INFORMATION
Please note all memberships will automatically renew after a year. You can opt out at any stage by logging into your account on our website. If you'd prefer to pay for a 1 year membership, feel free to drop us an email or ring us and we'll set this up for you.