The Limerickiad Volume IV by Martin Rowson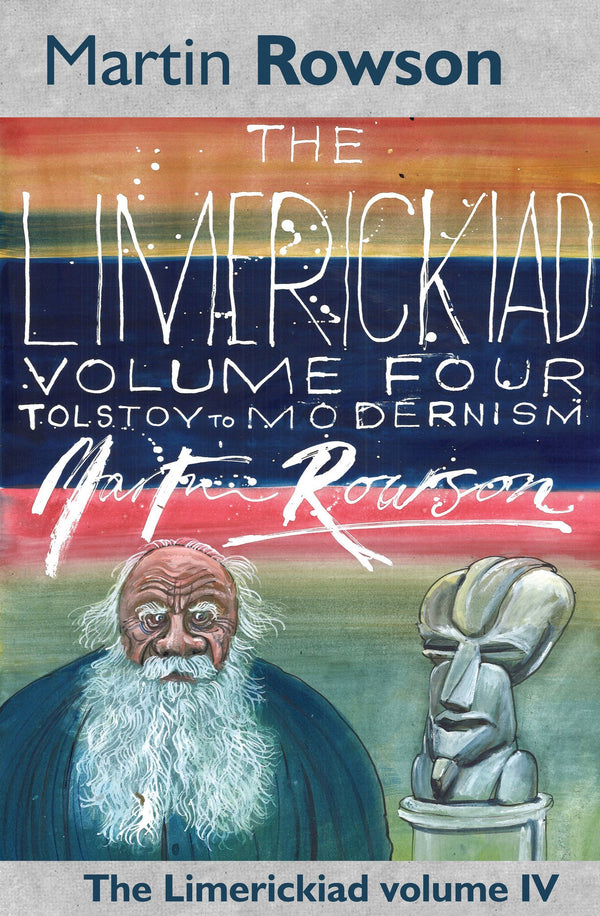 Despite being unceremoniously sacked by The Independent on Sunday in 2013, the award-winning cartoonist Martin Rowson has continued to churn out the ridiculous series of limericks they once paid him to write for them. It's almost as though he enjoys making a fool of himself by reducing the work of some of the world's best-loved writers to a series of puerile and filthy limericks.

Following the embarrassing success of the first three volumes (from Gilgamesh to Baudelaire) The Limerickiad volume IV lowers the tone further by abusing all the early Modernists from Eliot to Eliot. Rowson joshes with Joyce and James, has a hoot reading Hardy, insists on trying to be funny in the company of some gloomy Russians and Scandinavians, and pisses himself with Prufrock. Unbelievable.
Join the Poetry Book Society for 25% off all books