THE LESSER MORTAL by Geoff Lander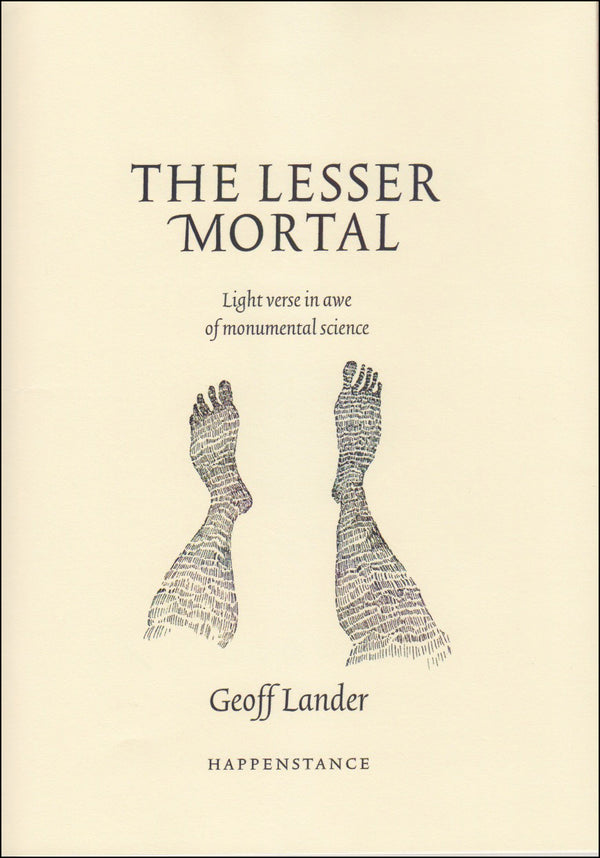 Both song lyrics and science fascinate Geoff Lander. After a stroke put paid to employment in computing, he began to copy out (and later write his own) lyrical poetry—initially as a way of recovering confidence in his right hand.
He is now a regular attender at a local Stanza group. Here, in the delightfully educative pages of his debut pamphlet, he calls in some of the great names of science, not all of them familiar to the lesser mortal. But why on earth not?
The Lesser Mortal is unique among HappenStance pamphlets in being characterised by charming and educative footnotes to every poem. It offers food for thought, and wonderful entertainment, to scientists and poets alike.
Join the Poetry Book Society for 25% off all books