The Enemy of Good is Better by Michael Salcman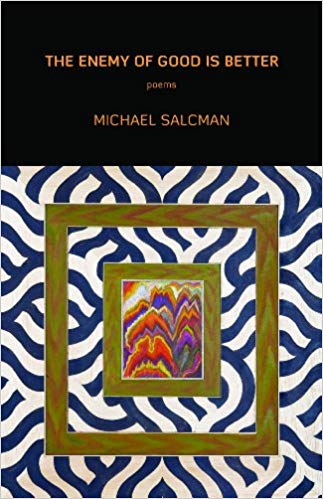 The Enemy of Good Is Better (Orchises, 2011) contains three poems nominated for a Pushcart Prize, one poem nominated for a Best of the Web Award and "Cutting Apples", first published by Alaska Quarterly Review and selected by Poetry Daily. In 2012, four poems from The Enemy of Good Is Better and two others were set to music by noted Baltimore composer, Lorraine Whittlesey. 
In Michael Salcman's strong collection...consistency of attitude, style, and striking images make many memorable poems..."we look in wonder at the vastness of space/ but from the mind to the page is as great a distance"—a distance he navigates with passion and skill that give us pleasure.
Join the Poetry Book Society for 25% off all books