Solastalgia by Ciarán Hodgers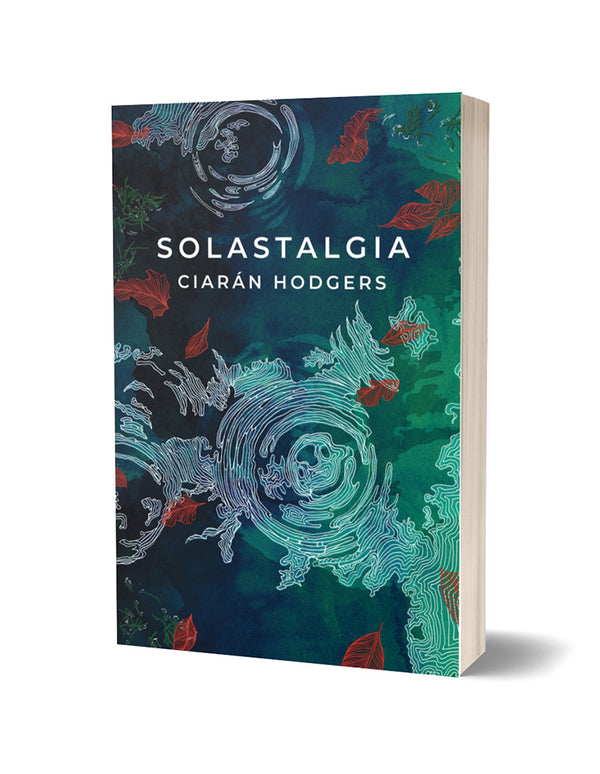 In his second poetry collection Solastalgia, Irish poet Ciarán Hodgers explores the intersection of environment and mental health. Considering the effects of climate change on the wellbeing of our world and ourselves, this exploration of ecopsychology asks what it means, how it feels and how to be in relation to the more-than-human world.
Punctuated throughout by counselling 'sessions', this book holds up to the light a processes of healing, both ourselves and the planet, through exercises in reciprocity. It asks what a tree can teach us about grief; how evolutionary biology might support the counselling process; what the water cycle can teach us about time; how autumn can make us reconsider lost friendship and how a mountain might help us overcome trauma.
Moving out from the individual, it considers geopolitical history and cultural perspectives on climate change, and seeks to move beyond present restrictions and creatively engage in the notion of the symbiocene.
Celebrating the resilience, tenderness and connection between the human and more-than-human worlds, this collection holds space for the deep emotional response to the climate crisis, helps us find more commonality with the world, challenges us to think of a way through the immediate and galvanises us toward action against the most pressing issue that has ever faced the planet.
Burning Eye
Join the Poetry Book Society for 25% off all books