Soft Targets by Deborah Landau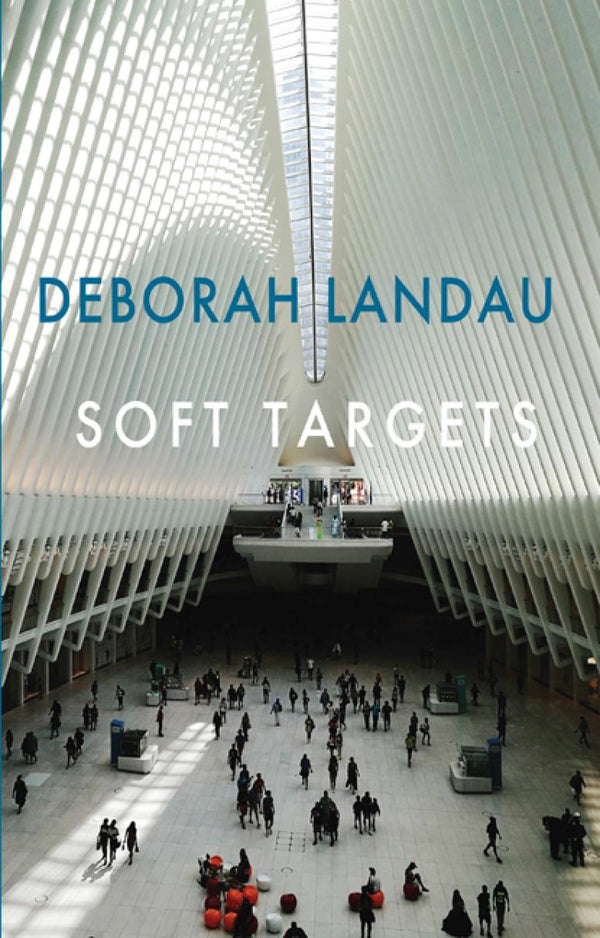 Deborah Landau's fourth book of poetry, Soft Targets, draws a bull's-eye on humanity's vulnerable flesh and corrupted world. In this ambitious lyric sequence, fear of annihilation expands beyond the self to an endangered planet on which all inhabitants are "soft targets". Her melancholic examinations recall life's uncanny ability to transform ordinary places – subways, cafés, street corners – into sites of intense significance that weigh heavily on the modern mind.
'O you who want to slaughter us, we'll be dead soon / enough what's the rush,' Landau writes, contemplating a world beset by political tumult, random violence, terror attacks and climate change. Still there are the ordinary and abundant pleasures of day-to-day living, though the tender exchanges of friendship and love play out against a backdrop of 21st-century threats with historical echoes, as neo-Nazis marching in the US recall her grandmother's flight from Nazi Germany.
Deborah Landau is director of the Creative Writing Program at New York University. She has published three previous collections in the US, most recently The Uses of the Body (2015) and The Last Usable Hour (2011) with Copper Canyon Press.
CNN commissioned an opinion piece from her, 'We are all soft targets', in the light of US inaction on gun control following the latest shootings in August 2019.
'An essential meditation for our era.' – Nylon
'Through the cadence of these poems, which sometimes resemble lullabies in their dreaminess and gorgeous lyricism, Landau captures the ways humans persist, despite our collective anxiety, in our longing for "something tender, something that might bloom".' – Publishers Weekly, boxed/starred review
'Deborah Landau has developed a style of writing poetry that reminds me of Maggie Nelson and Anne Carson, these long poems that feel dreamy because they are so lyrical. This is also her most political book.' – Major Jackson, The Boston Globe
'Landau writes gorgeously about the necessity of living with both beauty and pain, of the war between love and terror, the eternal battle between Eros and Thanatos… It's a tribute to Landau's prodigious poetic gifts that she can hold the paradox in her hands so well, simultaneously allowing for hope and complicating it.' – New York Journal of Books
'Terse and yet lyrical, floating in white space on the page like stark, intimate thoughts, Soft Targets is a riveting example of how we cannot take the body out of thinking, and we shouldn't.' – Lit Hub
Join the Poetry Book Society for 25% off all books