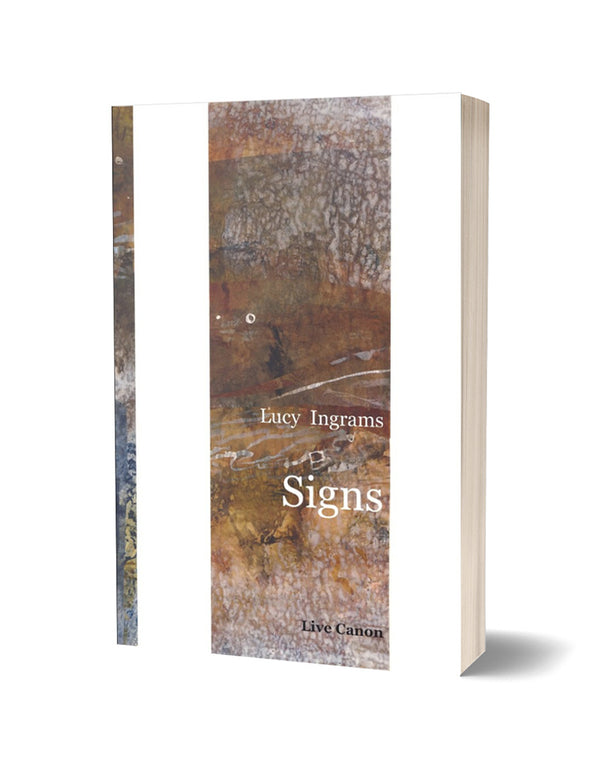 Winner of the 2022 Live Canon Collection Competition


The songlines of these poems roam across many landscapes, both outer and inner. Pressing at the joins between, their narrators close-read rivers or rooms, rocks or radios, leaf-light or last-light – until each surface starts to thin, transfigure ... and offer its sign, its dreaming.
'Line by line, word by word, the language quivers in response to each slight shift of feeling or perception.'  Philip Gross

'The fault line between speech and silence is navigated with care and great skill to create a delicate subtle poetry.'  
Eleanor Rees

'Not only are the poems beautifully fashioned, they afford unexpected vantages on beauty in the world.'  
Times Literary Supplement

Cover artwork:  Pam Franklin
Lucy Ingrams has had work published in many magazines and journals, most recently Poetry Ireland Review and Agenda. She won the Manchester Poetry Prize in 2015 and the Magma Poetry Competition in 2016. Her debut pamphlet Light-fall was published by Flarestack Poets in 2019.
Live Canon
Join the Poetry Book Society for 25% off all books