Sax Burglar Blues by Robert Walton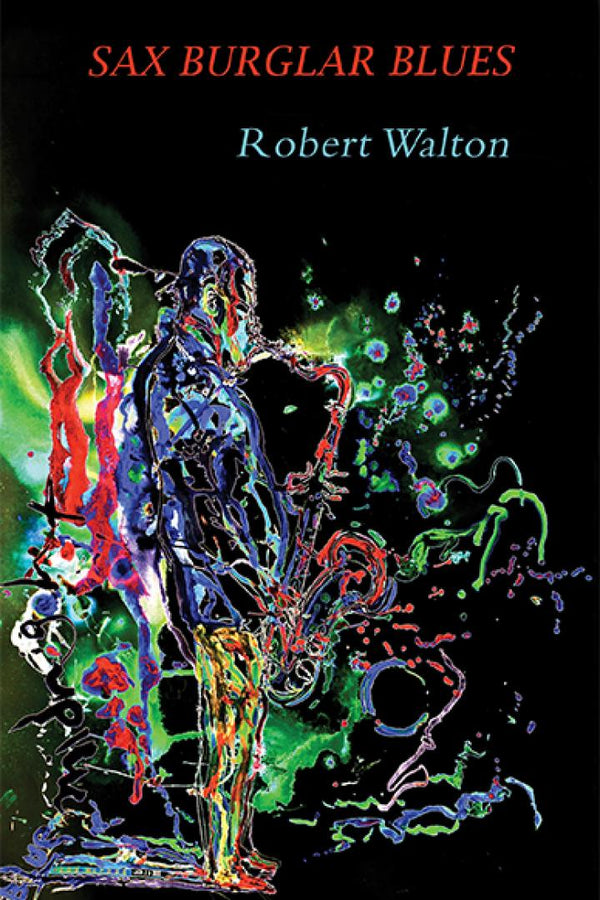 The poems in Robert Walton's Sax Burglar Blues range from vivid memories of childhood, such as  'Twm Siôn Cati' where a teacher 'wiry-haired, fierce-eyed' brings a fictional villain to life, banging out rhythms with her shoe on the floor of a Cardiff classroom, to memories of a rock'n'roll influenced youth on the back of the Dusty Springfield night bus, or an archetypal narrative of getting kicked out of a band just before they hit the big time ('Three Out of Four Original Members').
Walton is also possessed of (and by) a keen socio-political sensibility, which takes aim via pointed satire, quite literally in the downright fury of 'Closing Down' in which the narrator fantasizes pulling a gun on the retail staff who discount all the potential profit away from books (a vision that all of us who retail the word will understand). There is also the surreal lampoon of his canary Joey's candidacy for the presidency.
But there is further room in this full life for art. There is a lovely poem inspired by a Sisley painting of Langland Bay, Swansea, where the sky is a 'violet softness between the clouds'.  There is a sharp description of the famously sardonic and iconoclastic Welsh poet John Tripp, with his 'peregrine eye'.  In the title poem and the marvellous 'Man with a Double Bass on His Back' the pleasing complexity of jazz mirrors the poet's vocation to embody, to echo and reverberate, the complexities of lived experience. There is also a real feeling for the natural world in these poems, as seen in the precise and elegant 'Ash' with buds like 'black jewels clustered on every branch/of its platinum February crown.'  
As befits a poet born and based on the Severn Estuary, his land and townscapes are often damp, misty, watery, and recorded with many subtle variations of blue. There are also pleasingly unlikely totem animals: the career of woodlice, and, seen with a mordant wit, the donkeys in 'Sanctuaries' that have 'cantilevered necks, muzzles scrunched in straw' and a nod to the myth of the man-eating crocodile that infests Bristol Docks. 
But there are also poems about cars, churches and blackberries in in this book, pointing to its refusal to be quite one thing or another, to the artful, expansive range of this not new, but newly revived author.
Join the Poetry Book Society for 25% off all books