Rite of Passage by Dom Bury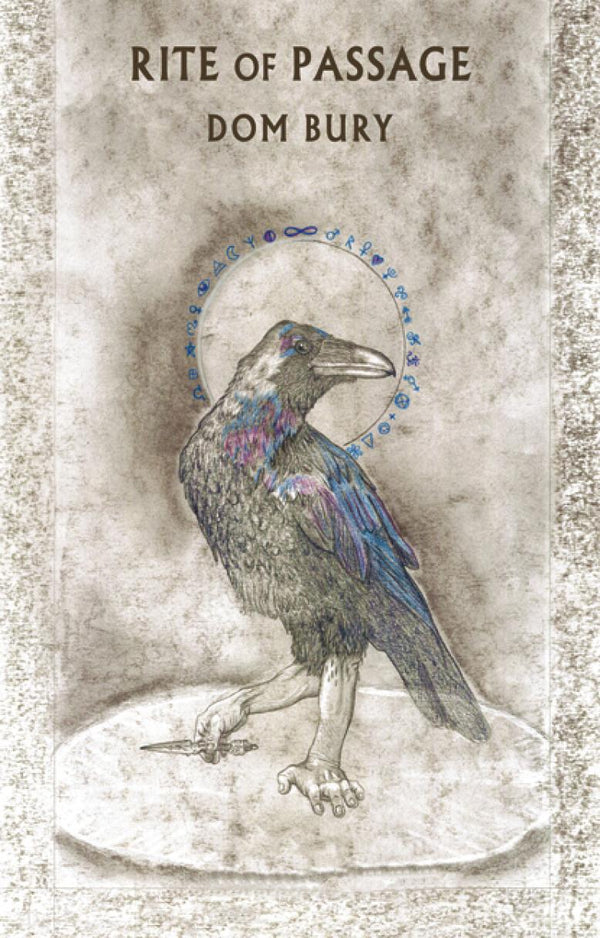 Dom Bury's Rite of Passage is an initiation into what it means to be alive on the planet in the midst of extinction, of climate, environmental and systematic collapse. It is a journey into the shadow of man's distorted relationship with the earth. And yet in the utter darkness of this hour, these often provocative poems suggest that there is hope. That we have had to come to the edge of our own annihilation as a species to collectively shift how we live, that only in the dark glare of this crisis, can a new world from the ashes of the old one now be formed.

Dom Bury is a writer and activist who runs workshops on the emotional and human impacts of climate change and environmental degradation. He received an Eric Gregory Award in 2016 and won the 2017 National Poetry Competition with his poem 'The Opened Field'. Rite of Passage is his first collection.
'I haven't come across anything like this – the astounding poems in Dom Bury's Rite of Passage writhe with raw visionary life, as if made of bone and fire. They terrify and hypnotise. They are chants of survival, incantations to bear us safely through climate collapse and mass extinction. They draw our elemental selves out onto burning fields, and miraculously heal us. This is poetry as initiation, as Orphic oracle – and rigorous truth telling.' – Pascale Petit
'Stark, original, obsessive, and visionary, the poems in Rite of Passage are prophecies of an uncanny musicality. Imagine a blend of Cormac McCarthy and Louise Glück and you begin to approach an understanding of the frightening desecrations and oracular clarities of this book. Bury walks through the burnings of an accelerated world, through drought and miscarried years, through snow and nuclear fallout, bringing poems of apocalyptic horror and raw beauty, returning us with new consciousness to the fallen world. The prayer is implicit throughout – let us stop, let us wake to new light. This book is fire.' – Fiona Benson
'An astonishing debut. The environment has never felt so urgent; the world, through Bury's writing, has never felt so close at hand. Mythical and raw – a terrific book.' – Niall Campbel
Join the Poetry Book Society for 25% off all books