Poems in Progress: Drafts from Master Poets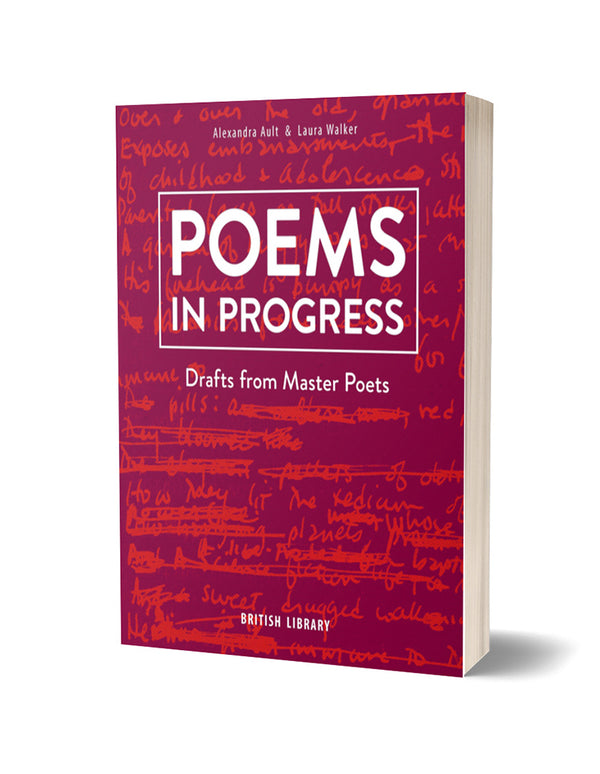 Contributors include: Simon Armitage, Kathleen Jamie, Benjamin Zephaniah, Caroline Bird, Hollie McNish, Fiona Benson, Liz Berry, Rebecca Goss, Pascale Petit and many more.
Ask two poets what a first draft looks like and you'll get wildly different answers. From typed pages with delicate annotation to scribbles in a dog-eared notebook, drafts tell us so much more about poems – and poets – than the published versions ever could.
Themed chapters allow for fascinating new comparisons – William Blake's 'London' (1794) sits alongside Andrew Salkey's 'Jamaica' (1973) in discussions of place – revealing how each manuscript has shaped our understanding and practice of poetry today. Experts from the British Library explain the process and provenance behind poems from across the globe, and practicing poets reveal their own drafts, with new reflections on their writing.
Poems in Progress introduces the reader to new voices, including lesser-known historical poets, poetry in translation and contemporary poets writing about their own work alongside the original drafts of their poems (scribbled on everything from schoolbooks to prison toilet paper, as fascinating objects in their own right) with a transcription and discussion of each poem.
Alexandra Ault is Lead Curator of Modern Archives and Manuscripts 1601–1850. Laura Walker is Lead Curator of Modern Archives and Manuscripts 1850–1950 at the British Library.
British Library
Join the Poetry Book Society for 25% off all books