Passerine by Kirsten Luckins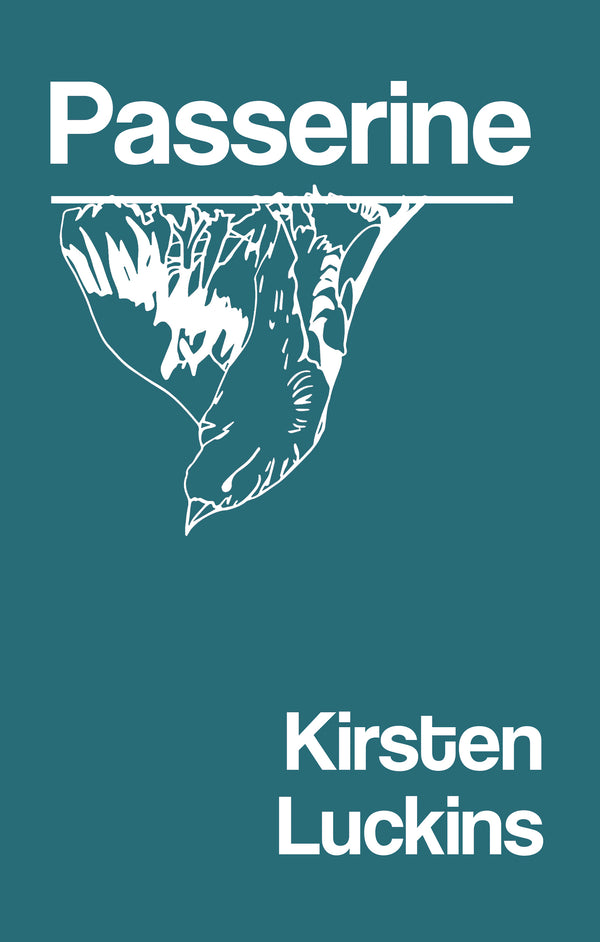 'Like all great experimenters, Kirsten Luckins is freed rather than bound by self-imposed restrictions. Passerine's an elegy not just to a lost friend but to a world that is rapidly disappearing around us – one of the most dazzling collections I've read in a long time.' Claire Trévien


'Passerine takes us through a liminal year of grief, rage and wonder, asking what do we hold onto when there is no-one there? It is the world that speaks – through its Ten Thousand Things, birds, flowers, found text, interiors. Every element of the book expresses passion and vivacity, endurance in the face of the unendurable: a strong dose of medicine for our troubled times.' Linda France

'The language is startling, cinematic; everyday detail is revealed in a new and brilliant light. Every poem will touch a nerve. This is a remarkable collection that establishes Luckins as a poet that can speak to your soul.' Jane Lovell

In Passerine, Kirsten Luckins' epistolary poems distill the daily process of grieving, healing, remembering, through nature's wild and atomic industry. Reading this collection is like pressing your ear to the ground to hear the orchestra of the world: alive with buzzing hum and beating wing; death, all the while, lurking on the doorstep. The language is lush, tack-sharp and playful, capturing both the contradictions of being in and of the world, and the rare honesty of a true and fierce friendship. It's this friendship that binds the collection: a golden thread of sunlight.
Join the Poetry Book Society for 25% off all books