Into the Same Sound Twice by Zakia Carpenter-Hall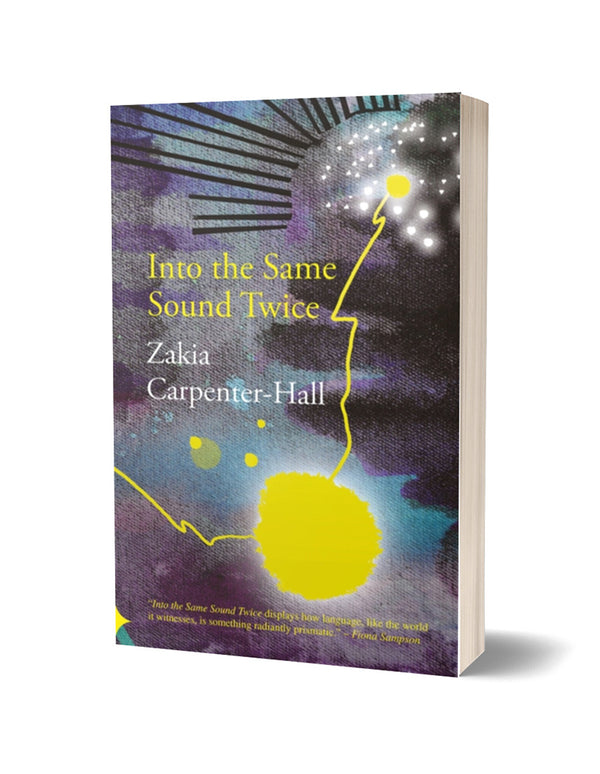 American poet Zakia Carpenter-Hall's stunning debut Into the Same Sound Twice is a place where 'the ordinary rules of motion' don't always apply. In the title poem, the narrator explains 'As a child I mixed up the words musician/ and magician'; what ensues are words, bodies and environments that thrum with new music. Carpenter-Hall asks us, 'Could I be the Instrument?' This collection pays close attention to sound as well as movement.

In language that is at once precise and tender, Carpenter-Hall leads us into rituals of care, ancestral memory, a rainbow that coruscates and various forms of rupture and repair. Borders can become meaningfully blurred. In 'Shakespeare Honours My Grandmother', a play's burial scene merges with a funeral taking place four-thousand miles away.

The language of dramaturgy is then used to describe both. 'Big Talk' counters the unfathomable vastness of space with the sensuality of a kiss. The collection creates its own multi-sensory language and landscape.

A tour-de-force sequence, 'The Earth-Eating Fire', is a reflection on wildfires all over the world, from California to Australia. The poem considers how human beings impact the outside world and vice versa in a way that's both hauntingly delicate and powerful. Captured in these poems - both intimate and vast - is the sense of how much we do not know, how much there still is to be achieved - but sometimes the body, rhythm and poetry itself can be a conduit.
Seren
Join the Poetry Book Society for 25% off all books