High Erratic Ecology by Julia Rose Lewis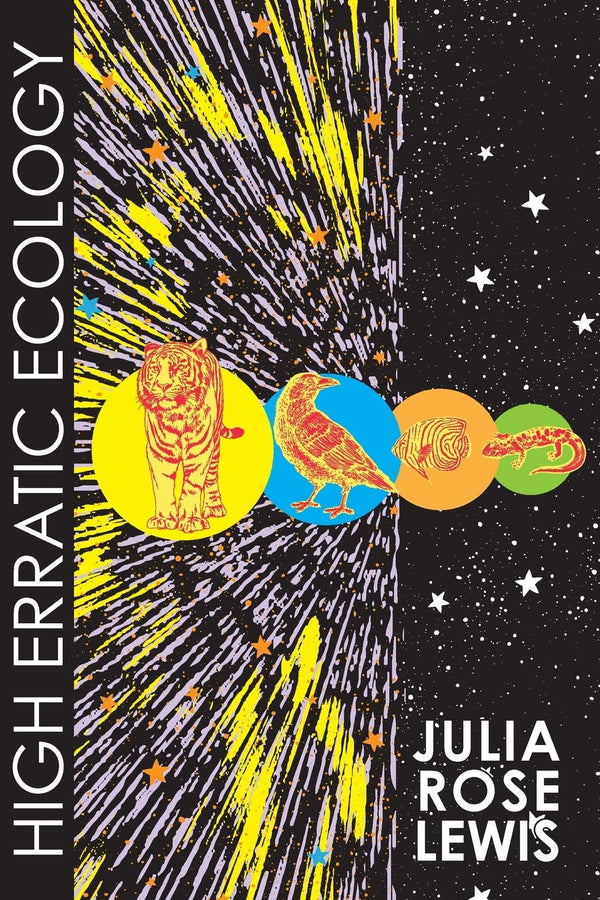 Immediately apparent in the work of Julia Rose Lewis is a familiarity, an affability, one presupposing affinity between herself and her reader, but a proximity that is, and I think this is her great strength, her true power as a poet in fact, based upon a fundamental distance. Her poems are original, and in so being, they are deceptive.
From the first note of her work, the poems are distinct. Their intricacy, their fundamental difficulty emerge only when the observant, welcoming, colloquial tone stops becoming as approachable as we think people generally are and become realised as something far more complex, dare we say painful, as people actually are.
Her work merge worlds of language - the traditionally poetic, the more conversational pace of her home nation's modern tradition and the more disjunctive and immediate language of her calling -  the language of science wrapping itself between and beyond. It is a poetry that appears seamless, a constant purpose to this marriage of styles and vocabularies, never forced. It is a poetry of sound methodological consistency and assuredness of technique growing from a subtle, insightful, pervading human being.
What better then, than a scientist, full of the humility, fragility, perspective and ambition that often denotes a mode built on constant revision, review and wonder to provide us with an novel experience of the poetic text? Julia's experiments are always purposeful, her perspective is constantly interrogated and even in her most materially resonant moments, the personal and emotive subject matter that drives these poems is emergent. She is never declarative or sentimental, but she is accessible, proudly readable. This is her manner, like her formative calling, she is open to the reader who wants to read, constantly revising, exploring, building a new way of being and seeing, with method and rigour.
– SJ Fowler
Join the Poetry Book Society for 25% off all books