Heterogeneous by Anthony Anaxagorou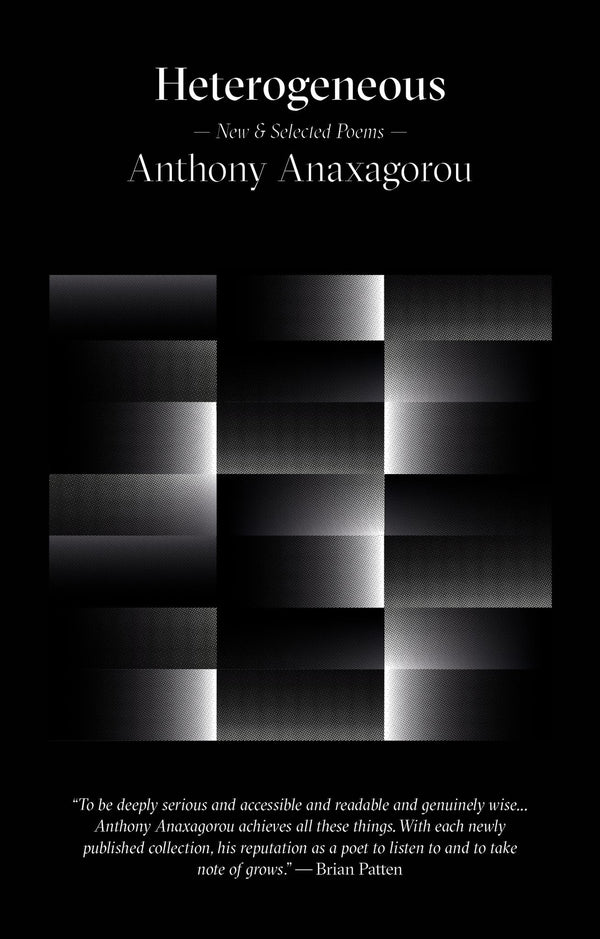 "To be deeply serious, accessible, readable, listenable to and genuinely wise is something of an achievement in a time that often values flamboyancy over content.
Anthony Anaxagorou
achieves all these things." –
Brian Patten
Heterogeneous
is the definitive anthology of Anthony Anaxagorou's poetry - an extensive and revised selection taken from several previous volumes.
The winner of the 2015 Groucho Maverick Award, Anaxagorou offers the reader an insight into his poetry career with work spanning from 2009 to 2016. These seven instructive years highlight the making of a poet who has now subsequently achieved international acclaim as a thinker, writer, polemicist and activist.
The poems themselves are at times raw, visceral and unapologetic then with little indication can become almost separated, taking on a more hushed, sparse and lamenting tone.
Join the Poetry Book Society for 25% off all books