Hand in Hand by Patricia McCarthy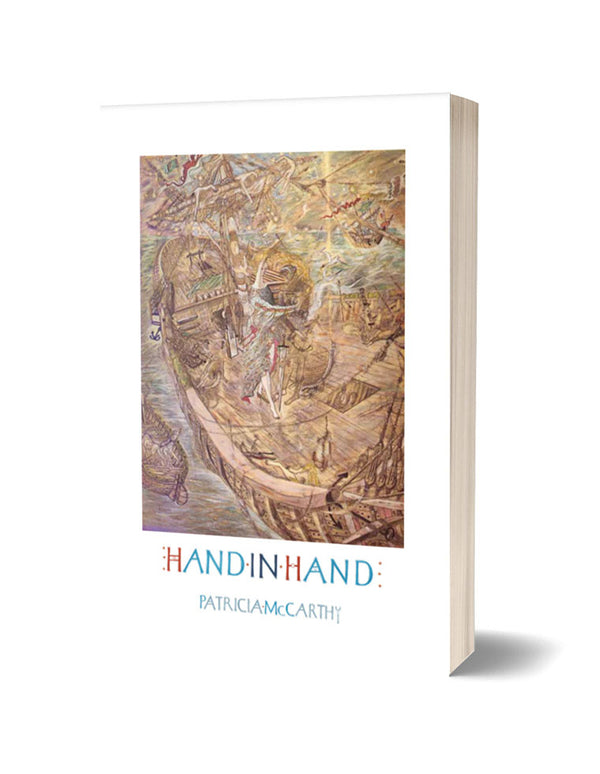 Patricia McCarthy has performed a wonderful conjuring trick in this memorable
sequence. The integral elements are themselves things of beauty, discrete
poems to stop and admire, the product of hard-won technical virtuosity.
Simultaneously they sustain and deepen the narrative momentum and reach;
the warp and weft of the poem shows again and again a superb control of
image, music and pattern. McCarthy's use of the 'mythic method' shows her
as a latterday modernist; from first to last, we sense her homage to Eliot and
Joyce. Readers will all come to the story of Tristan and Iseult with their own
preconceptions; McCarthy honours and assimilates earlier versions, sources
and analogues. At the same time she expands our psychological insights
into characters united and trapped by the knot of passion. Her emotional
insight makes the agonies and joys of plighted love (and attendant loss and
bereavement) both credible and thrilling. The characters are vividly placed but
transcend their settings to reach out to the reader. Hand in Hand is a miracle
of rare design.

Peter Carpenter

Hand in Hand is a tour de force. McCarthy has dived into the current of one of
the West's most potent legend-myths – with all its psychological entanglements
and ancient symbols – and brought to bear to it an enchanting range of voices,
folklore images, verbal textures and poetic music. The result is a verbal Gobelin
tapestry, where fascinating detail on detail is subsumed into a wonderful whole.

James Harpur
Join the Poetry Book Society for 25% off all books