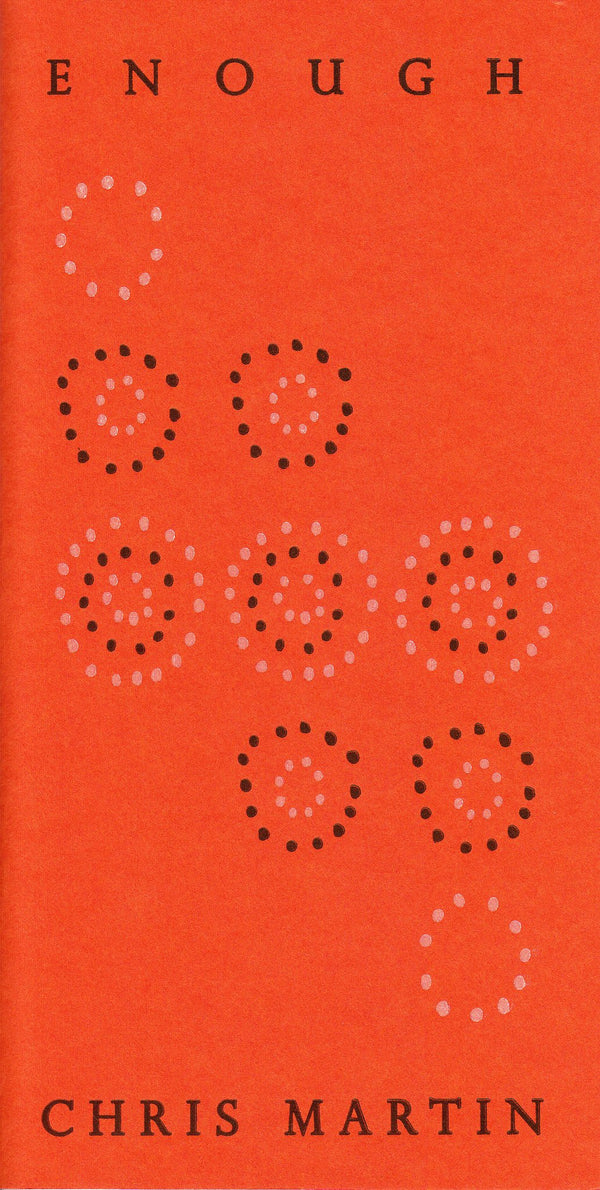 These Hymns sprung from two sources: French mystic Pierre Teilhard de Chardin's Hymn of the Universe and the Aboriginal tradition of Songlines. The former is a book that posits humanity (and science, elsewhere) as the mouthpiece of the universe. Martin agrees with that, insomuch as we sing the universe back to itself, creating a working circuit of existence and expression.
This is where Songlines come in. Traditionally, Aboriginal children would inhabit a Songline, which is a map/song that describes how ancestral beings created the landscape during The Dreaming. Once you have a Songline you are responsible for periodically walking and singing that line to bring the universe back into existence. In essence it, like all Aboriginal culture, is a conservative project.
We have all we need. What's already here. It's enough. Let's celebrate, acknowledge, and maybe even redefine. This is why each Hymn has a particular referent. With each poem I'm pointing at something already here and singing, "Holy shit, this exists!" Even if it's a Job or a Pause. Even if it's a Balloon.

Chris Martin is the author of Becoming Weather (2011) and American Music (2007), in addition to several chapbooks, including: How to Write a Mistake-ist Poem (2011) and Enough (2012). He also just wrote a collaborative play with his wife, the poet Mary Austin Speaker, titled I AM YOU THIS MORNING YOU ARE ME TONIGHT.
Join the Poetry Book Society for 25% off all books