Dear Pilgrims by John F Deane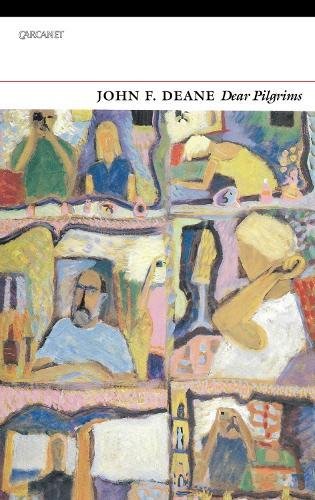 John F. Deane's poetry of Christian belief in a decisively secular age explores how redemption and renewal might emerge. He writes in the sincere, troubled, wide-awake tradition of Gerard Manley Hopkins and R. S. Thomas. Like theirs, his concerns are contemporary, his 'I' speaks for a reluctant 'us'. 

Dear Pilgrims describes actual pilgrimages as the poet moves through England (East Anglia in particular), Israel and Palestine, disclosing a 'new testament' that revisions the Christian faith through the eyes of an unknown female disciple of Christ, one of Christ's contemporaries, examining in detail the demanding beauty of the natural world and its relationship to a transcendent reality. Elsewhere he develops an adaptation of the Middle English poem Pearl, and offers a sequence of sonnets, 'According to Lydia', that presents a challenging view of Christ, a kind of fifth Gospel. 

Beginning with familiar Christian imagery and themes, Deane finds a contemporary voice for a renewed faith and a new poetics. It is no surprise that the founder of Poetry Ireland and the Dedalus Press should be a poet of wide reading and vision, and his own work decisively resonates.
Join the Poetry Book Society for 25% off all books