Christmas Poetry Card: Christina Rossetti, 'In the Bleak Mid-Winter'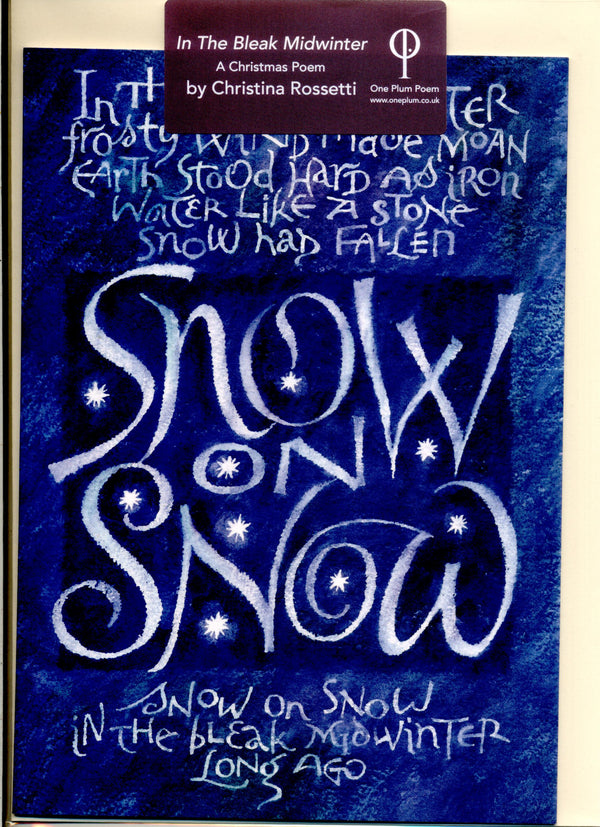 Christina Rossetti (1830 – 1894) was one of the foremost poets of the nineteenth century and author of numerous books of poetry, including Goblin Market and other Poems (1862), The Prince's Progress (1866), A Pageant (1881), and The Face of the Deep (1882).
'In the Bleak Midwinter' or 'A Christmas Carol' was first published in 1872 and is one of her best-known short poems.  It was set to music by a number of composers including Gustav Holst and Harold Darke, whose settings have made it a much-loved and popular carol.
The artist Stephen Raw, www.stephenraw.com, who created the cover design for this card, is based in Manchester and renowned for his art and designs using lettering. 'Fundamental to all my artwork,' Stephen says, 'is a love of language and how that language is given a visual dimension through signs we simply call letters: never-failing sources of inspiration. Letters are images in themselves and, for me, that's more than enough to be getting on with.'
Join the Poetry Book Society for 25% off all books