Burning Season by Yvonne Reddick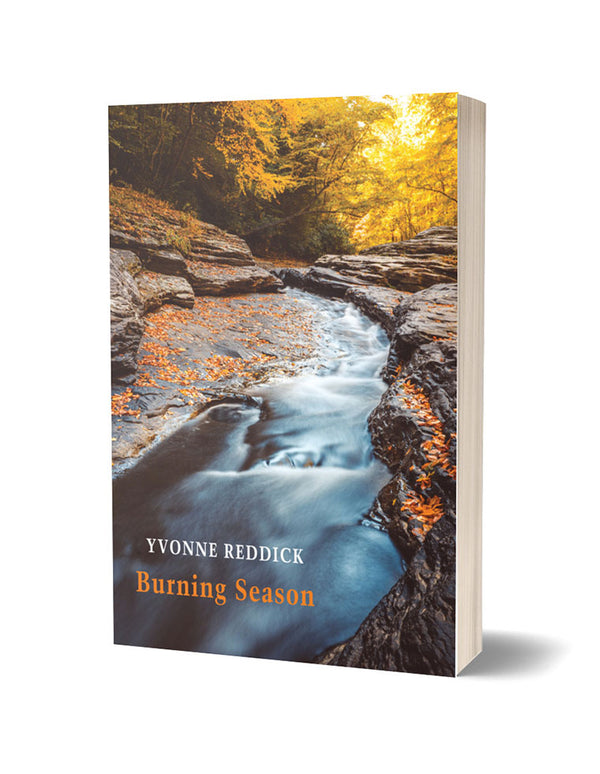 Burning Season is a book about fire and survival, climate change and nature's defiance. Yvonne Reddick's understanding of climate change is uniquely personal: her father was a petroleum engineer, and many members of her family worked in the fossil fuel industry. The collection speaks of the paradox that her Dad's gift to her was her love of nature and mountain landscapes.

Burning Season includes a series of vivid, moving and heartfelt poems that explore her grief following her father's death in a hiking accident. These are set against a wider backdrop of ecological loss and heartbreak. The book combines poems with nature diaries and lyric essays to trace an intriguing family history.

It tells the story of a father who worked on North Sea oil platforms and Omani oilfields, and who transported the entire family to Kuwait four years after the first Gulf War. Reddick's mother worked in seismology, detecting deposits of oil deep below the ground. This family story forms the bedrock of Burning Season.

Here, too, are poems that celebrate nature's vibrant resilience: planting oak saplings, spotting rare ptarmigan in the Highland winter, imagining life in an underwater city. Yvonne Reddick's first book-length collection builds on the achievement of her pamphlets Translating Mountains (Seren, 2017), winner of the Mslexia Pamphlet Competition, and Spikenard (Laureate's Choice, 2019), which was a poetry recommendation for early 2019 in the London Review of Books.
Bloodaxe Books
Join the Poetry Book Society for 25% off all books