A Landscape Blossoms Within Me by Eeva Kilpi, translated by Donald Adamson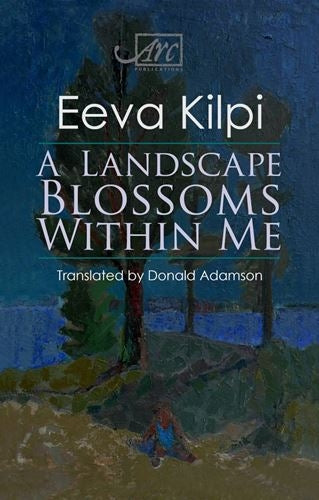 Eeva Kilpi is one of Finland's best-loved writers, and a Nobel Prize nominee. Her work has been published in sixteen languages, but this is her first full-length poetry collection in English.
Kilpi's poems, which encompass everything from bawdy humour to compassionate irony, and from haunting expressions of love and loss to an obvious passion for the natural world, have a shamanistic, shape-shifting quality about them. They explore different ways of being: they serve both as companions on the life-journey and as a representation of the journey itself.
Donald Adamson's translations, produced in collaboration with the author, are a memorable introduction for new readers to the wisdom of this mature, sure-footed poet with her wholly individual voice.
Join the Poetry Book Society for 25% off all books