24 Hours by Stephen Capus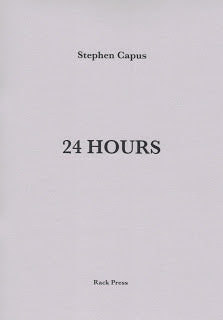 Stephen Capus' first collection captures the ephemeral impressions, feelings and thoughts of a single day through a series of spare, understated, exact poems, the skilful formal structure sharpening epigrammatically the significance of the otherwise unformed immediacy of the experiences they convey.
Stephen Capus was born in West Cross near Swansea, and studied Russian at Birmingham University and the School of Slavonic and East European Studies in London. He has contributed poems, translations and reviews to various periodicals and anthologies, including Acumen, Agenda, Modern Poetry in Translation, and The Penguin Book of Russian Poetry. His essay on translating the poetry of Georgiy Ivanov appeared in the magazine Cardinal Points, published by the Department of Slavic Studies, Brown University, in 2018.
Join the Poetry Book Society for 25% off all books