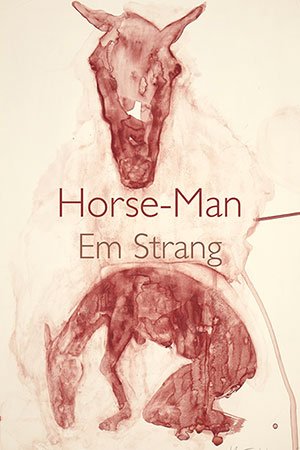 We are losing everything. In the second decade of the 21st century, loss and grief have become our daily bread, but we do not know how to chew it.
Horse-Man
is an invitation to reacquaint ourselves with the lost skill of collective awakening; to re-engage with a deeper awareness of shared experience, where distinctions between self and other begin to blur: we are all in this together. 
Horse-Man
inhabits at times surreal, at times mystical territory, where the human and nonhuman merge and blend. In this liminal space, loss and grief are acknowledged and sometimes embraced, allowing the human small mercies in the face of That Which Is Greater Than Us. 
     Part keening, part celebration,
Horse-Man
immerses the reader in a powerful advocacy of sacred meaning and – fiercely, bravely – asks what it means to be whole, a fully embodied human being. 
Join the Poetry Book Society for 25% off all books