We were excited to see PBS Spring Guest Selector Kayo Chingonyi and recent PBS Selections Hannah Sullivan, Tara Bergin and Ocean Vuong in the Guardian's Top 50 Writers to Read Now. Here's an extract from the Guardian article and you can read the full list here.
Simply follow the links below to order their books with 25% discount for PBS members.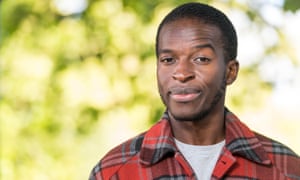 Kayo Chingonyi
Kumukanda, Zambian-born Chingonyi's much feted debut, presented a fresh take on contemporary urban life shot through with an appreciation of traditional modes of living and storytelling. He reflects on identity and race, culture and masculinity with a thoughtfulness and lyrical elegance that conveys anger as well as a tender melancholy. 

Night Sky With Exit Wounds picked up a rare double when it was awarded the TS Eliot prize and the Forward best first collection award. Vietnamese-American Vuong's work nods to both New York-school poets such as Frank O'Hara – close observations of street life, frankness about sex – and the historical myth-making of Homer. The Eliot judges hailed "the definitive arrival of a significant voice".
Richard Osmond
Osmond's job as a wild-food forager makes it unsurprising that his debut collection, Useful Verses, should be such a treasure trove of information. But what gives his poems energy is not just that they exhibit a deft authority on plants and poisons, remedies and roadkill, but that they are equally attuned to human and digital environments. The result is a work that reveals much about the world, both ancient and modern.
Tara Bergin
This Irish poet's 2015 collection, This Is Yarrow, is a wryly unpredictable set of poems that challenges our familiarity with the world around us. Last year's equally intense and funny The Tragic Death of Eleanor Marx explores the life and eventual suicide of Karl Marx's daughter, the first translator of Madame Bovary. A rare originality of voice and vision.
Hannah Sullivan
The long poems that make up Sullivan's debut, Three Poems, are wise and witty, and spaciously unfold an account of a young woman's love, disappointment and resilience in New York City, with Heraclitean philosophical musings and autobiographical reflections on birth and bereavement.
Simply click on the links above to buy copies of their latest collections with 25% discount for PBS Members.