Kumukanda by Kayo Chingonyi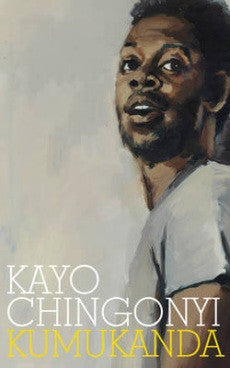 The N Word
You sly devil.

Lounging in a Pinter script or pitched from a transit vans rolled-down window; my shadow on this un-lit road, though you've been smuggled from polite conversation.
A writer of power and precision, as striking on the page as he is on the stage, this is Kayo Chingonyi s much-anticipated first collection. In poems that are at once assured and incisive, he eloquently confronts issues of race, self-portraiture and self-perception to shine a light on all that is dark, hidden, 'smuggled from polite conversation . Here too are poems on exile, migration, masculinity and hip-hop, all in Kayo's inimitable passion and style. This unmissable debut promises to speak about race in the UK as eloquently and with the same urgency and force as Claudia Rankine s CITIZEN did in the US.
Kayo Chingonyi was born in Zambia in 1987, and moved to the UK at the age of six. He is the author of two pamphlets, Some Bright Elegance (Salt, 2012) and The Colour of James Brown's Scream (Akashic, 2016). As well as being widely published in journals and anthologies, Kayo has delivered lectures and readings from his work at venues and events around the world, and most recently on Alan Yentob's documentary on TS Eliot on BBC Radio 4. He represented Zambia at Poetry Parnassus (a festival of world poets staged by the Southbank Centre as part of the Cultural Olympiad) and was awarded a Geoffrey Dearmer Prize as well as residencies from Kingston University, Cove Park, and Royal Holloway University of London in partnership with Counterpoints Arts. He was Associate Poet at the Institute off Contemporary Arts (ICA) from Autumn 2015 to Spring 2016. He lives in Essex.
Join the Poetry Book Society for 25% off all books