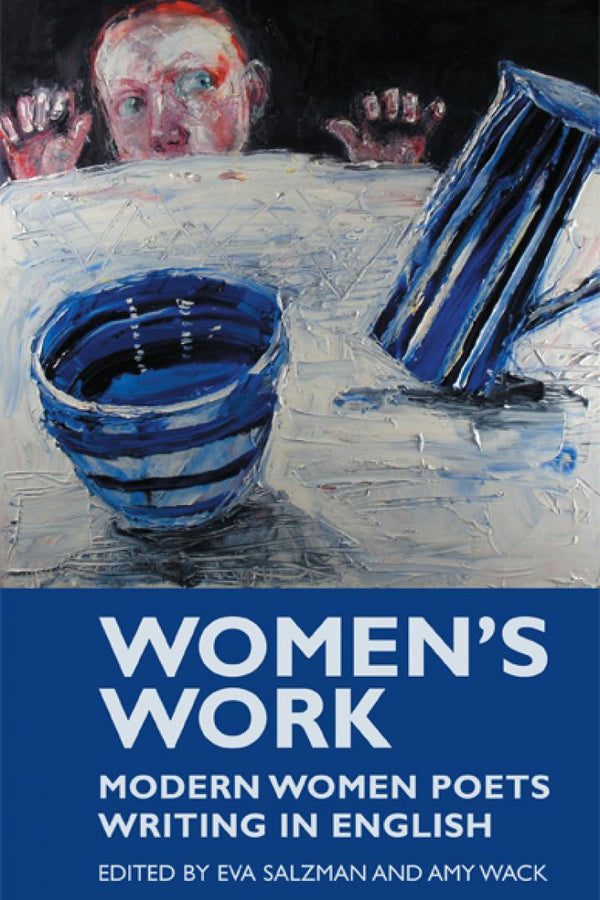 Edited by Eva Salzman & Amy Wack
With over 250 contributors, this generous selection of poetry by women with an emphasis on twentieth-century poetry in English features poets from the USA, Canada, England, Ireland, Scotland, Wales, Australia, and New Zealand. Arranged by thematic chapters that touch on various aspects of modern life, this anthology aims to be a touchstone of women's thoughts and experiences; to be entertaining and relevant as well as inclusive and representative of some of the best poetry published now. A thorough section devoted to author biographical details and credits (revised in the 2016 edition) will be of use to scholars and the curious who desire to read more work by the poets included.
The Editors are the well-known poet Eva Salzman, and Poetry Editor Amy Wack, both Americans, graduates of Columbia writing programme in New York City, who have made the UK their home. Amy Wack has edited a number of anthologies for Seren including Oxygen and Burning the Bracken, and was for many years Reviews Editor at Poetry Wales magazine. All of Eva Salzman's books – The English Earthquake (Bloodaxe), Bargain With The Watchman (Oxford University Press), One Two II (Wrecking Ball Press) and her most recent, Double Crossing: New and Selected Poems (Bloodaxe) – won Poetry Book Society Recommendations/ Special Commendations.
In these 'Post-Feminist' times, is there a need for such a book? Is the literary establishment still as dominated by men as it once was? Who gets to decide the canon? Eva Salzman opens Women's Work with a lively polemic, making the case for the women-only anthology with characteristic wit and flair.
You will find familiar names as well as new discoveries amongst the contributors: Fleur Adcock, Patience Agbabi, Moniza Alvi, Margaret Atwood, Sujata Bhatt, Colette Bryce, Siobhan Campbell, Amy Clampitt, Polly Clark, Wendy Cope, Toi Derricotte, Carol Ann Duffy, Christine Evans, U.A. Fanthorpe, Ruth Fainlight, Vicki Feaver, Daisy Fried, Alice Fulton, Tess Gallagher, Louise Gluck, Marilyn Hacker, Joy Harjo, Selima Hill, Kathleen Jamie, June Jordan, Martha Kapos, Jenny Joseph, Jackie Kay, Mimi Khalvati, Alice Oswald, Phillis Levin, Denise Levertov, Gwyneth Lewis, Sandra McPherson, Marianne Moore, Sharon Olds, Ruth Padel, Pascale Petit, Katherine Pierpoint, Sylvia Plath, Adrienne Rich, Muriel Rukeyser, Carol Rumens, Olive Senior, Jo Shapcott, Stevie Smith, Gertrude Stein, Anne Stevenson, Chase Twichell, Judith Wright, Tamar Yoseloff, and many others.
First published in 2008, the 2016 edition contains a revised introduction and updated author biographies.
Join the Poetry Book Society for 25% off all books