Women in Comfortable Shoes by Selima Hill
Poetry Book Society Recommendation Summer 2023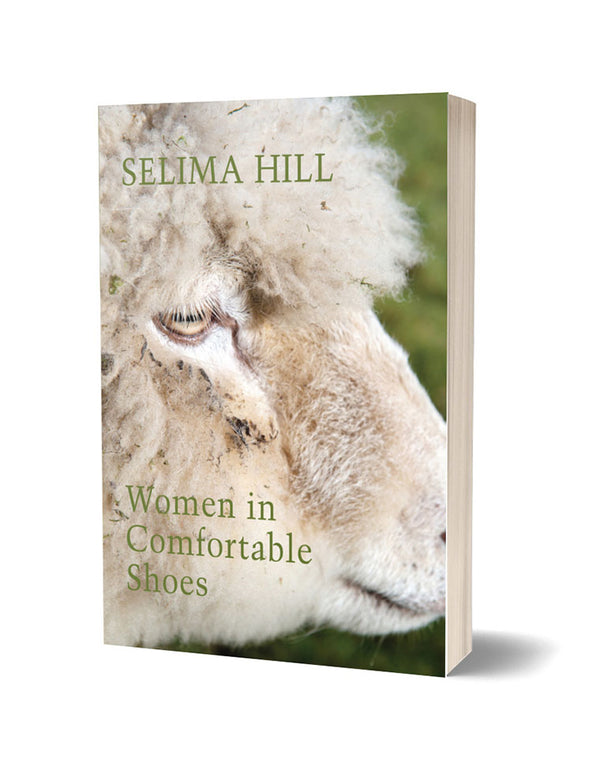 Hot on the heels of her previous collection Men Who Feed Pigeons, Selima Hill's Women in Comfortable Shoes is her 21st book of poetry, presenting eleven contrasting but well-fitting sequences of short poems relating to women:
Fishface: A disobedient young girl is sent to a Catholic convent school to give her mother a break.
My Friend Weasel: The 50s. A girls' boarding school where the girls are somehow managing to make new friends.

Susan and Me: On friendship. Two close friends, one of whom, Susan, is heading for a nervous breakdown.
Dolly: Dolly is a duck. The other 29 women are, in their various ways, human.
My Mother with a Beetle in Her Hair: A daughter's passion for swimming - despite of her mother hating every minute.
Fridge: Lorries, geese and fridges speak of death, grief and absence.

My Spanish Swimsuit: A daughter fears her rabbit-trapping father.
The Chauffeur: A pair of bad-tempered sisters, a parrot and a cat.
Girls without Hamsters: An older woman's obsession with a spider-legged young man.

Reduced to a Quivering Jelly: Vera is old, and getting older, but she doesn't seem to care.
Dressed and Sobbing: A woman is surprised to find herself getting older and lazier.
Bloodaxe Books
Join the Poetry Book Society for 25% off all books