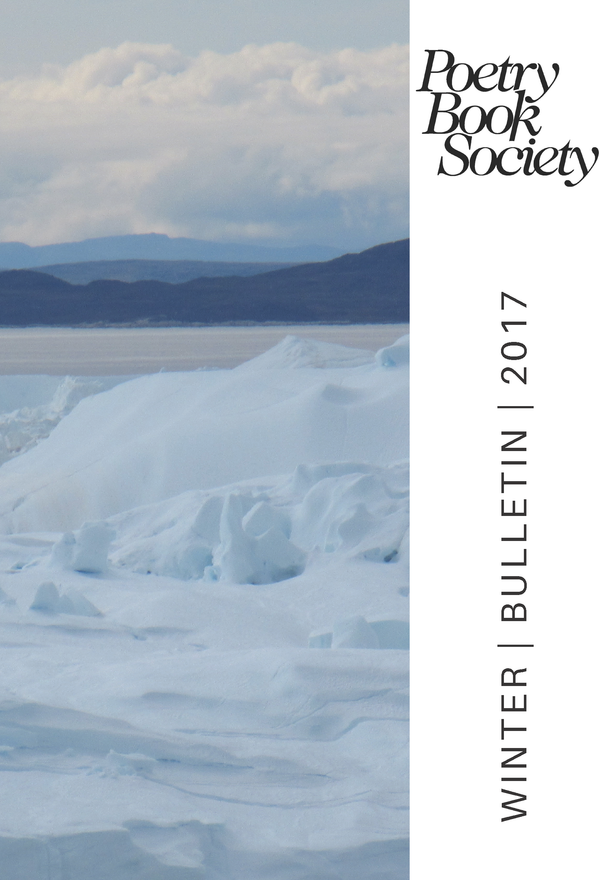 It was blacker and blacker in the wood.
The chalk path led into such darkness
My heart almost failed me, but I kept going.
Sasha Dugdale, Joy
For our Winter 2017 Bulletin, we have been busy producing a new, full-colour redesign and introducing a guest selector slot! The PBS Choice for this quarter is Sasha Dugdale's excellent Joy, alongside Recommendations of Paul Deaton's A Watchful Astronomy, Tim Dooey's Weemoed, Anne Michaels' All We Saw and Ahren Warner's Hello. Your promise has been extracted. For each of these our selectors have produced detailed reviews, alongside insights provided by the poets themselves. Further write-ups are offered for our Recommended Translation, Ana Blandiana's The Sun of Hereafter - Ebb of the Senses, the Special Commendation Hoard by Fleur Adcock, and Pamphlet Choice Guppy Primer by Ruth McIlroy. Andrew McMillan, our guest selector, also writes a recommendation for Wayne Holloway-Smith's Alarum. Finally, eighteen short reviews of other new books complete this essential guide to upcoming publications in the world of poetry.
Join the Poetry Book Society for 25% off all books