Wild Creature by Joan Margarit trans. By Anna Crowe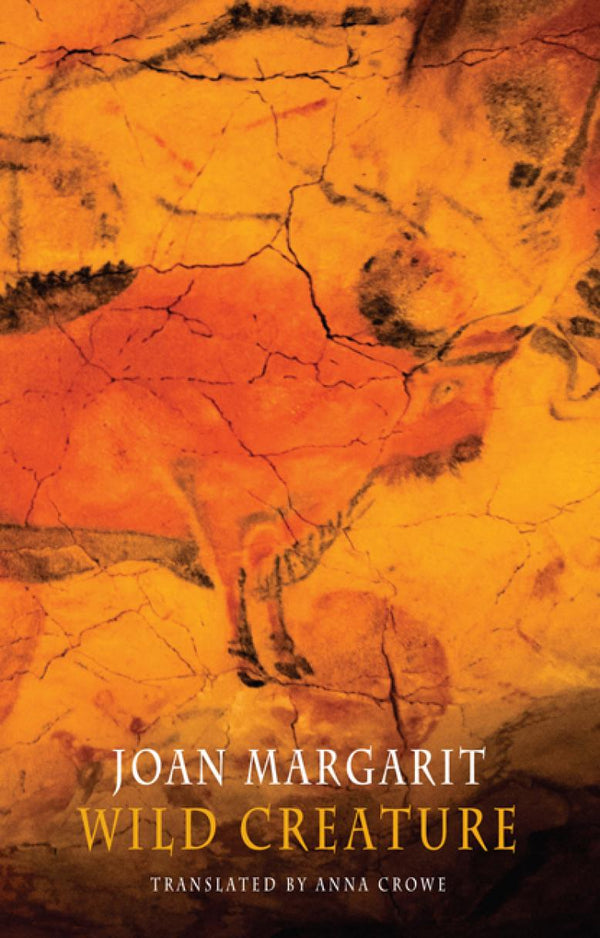 Joan Margarit (1938-2021) was one of Spain's major modern writers. He worked as an architect and first published his work in Spanish, but over the past four decades became known for his mastery of the Catalan language, and was Spain's most widely acclaimed contemporary poet. The melancholy and candour of his poetry show his affinity with Thomas Hardy, whose work he translated. He was awarded both the 2019 Cervantes Prize, the Spanish-speaking world's highest literary honour, and the Reina Sofía Prize for Ibero-American Poetry 2019, the most important poetry award for Spain, Portugal and Latin America.
In the much praised Tugs in the Fog: Selected Poems (Bloodaxe Books, 2006), Joan Margarit evoked the Spanish Civil War and its aftermath, the harshness of life in Barcelona under Franco, and grief at the death of a beloved handicapped daughter, reminding us that it is not death we have to understand but life. Five of his later collections were translated by Anna Crowe and published by Bloodaxe in two compilations, Strangely Happy (2011) and Love Is a Place (2016). Wild Creature brings together the poems of his final two collections, Un hivern fascinant (An amazing winter, 2017) and Animal de bosc (Wild creature, 2020).
The two books that make up this final collection in English show us a poet writing at the end of his life, and facing up to his approaching death with courage, humility and even humour. Confronting loss is one of Margarit's enduring themes, and many of these poems do just that but – continuing the theme of his previous collection, Love Is a Place – there are even more that celebrate love and everyday domesticity, and he reminds us that love needs to be worked at. These are poems that arise naturally out of an examined life, and although he does not spare himself or the folly of our times, there is great tenderness in the way he reaches out to embrace life, love, and the pain of the past. A solitary, Margarit pays tribute to other writers and artists of that ilk, to the rural poverty of his childhood, and to the wild creature deep in each one of us whom we ignore at our peril.
'I love these poems for many reasons. When I first read Joan Margarit, I heard a powerfully distinctive voice, a spirit of great freedom and energy, humaneness, mischief, and depth. In these naked, subtle, clear poems, surprise and wisdom are often right next to each other… Each of Margarit's poems is its own being, like a living creature with its own body-shape and voice, its own breath and heart-beat. His poems live and breathe in their natural habitat. They are elegant and shapely. And sometimes they seem almost overheard, as if they are singing in the voice the mind uses when talking with itself or with its close close other. It is common enough speech, and it is brilliant, too, sensually beautiful (but not too beautiful) and with a genuine, just-conceived feeling.' – Sharon Olds [on Love Is a Place]
'His work is time-haunted and death-haunted, but the poems also have a wonderful, clear, intelligent light in them. Margarit is perhaps firstly a love poet, and, readers can be assured, his loves are more often flesh and blood than steel.' – Carol Rumens, Guardian.com (Poem of the Week)
'He deploys his central themes – the prospect of death and rediscovery of love – with a compelling freshness, wisdom, dignity and enveloping tenderness. Time and again I find myself gasping in admiration, or fighting back tears. And the cover image must be one of the most beautiful of the year.' – Stewart Conn, The Herald, Books of the Year [on Love Is a Place]
'Joan Margarit is one of the great poets of his generation, and is venerated not only in his home region of Catalonia, but also everywhere else in Spain… These pages are filled with love, music, nature and numerous sources of light.  Love Is a Place was one of the best collections of translated poems I read last year.' – Trevor Barnett, The Poetry Review
Join the Poetry Book Society for 25% off all books