Who Seemed Alive & Altogether Real by Padraig Regan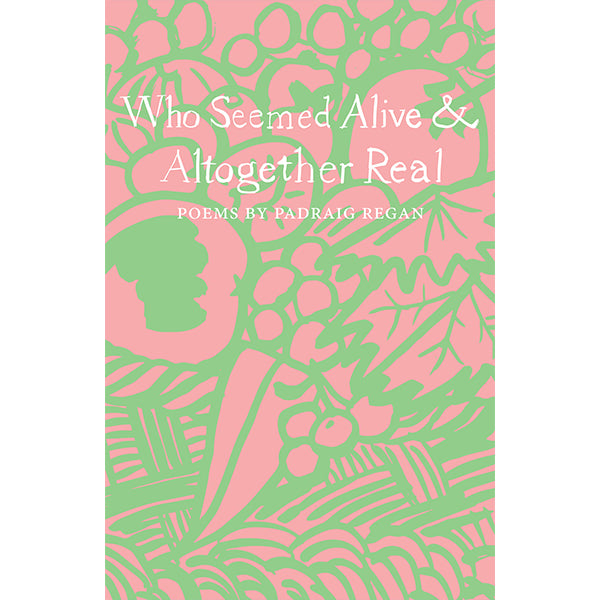 Padraig Regan's poems delight in the sensual and the visual: this pamphlet is alive with the textures of paint, sweat, sugar and overripe fruit. Regan riffs on art history in a way which is playful and inquisitive – Johann Zoffany drinks mojitos with David Hockney; Caravaggio outrages and compels; Queen Elizabeth I is effortfully glorious. Many poems focus on the representation of the human body, discovering alternative histories in responses to paintings where the gaze of the male artist is directed towards the male figure in queerly erotic ways.
A pair of poems titled 'Glory' reads the iconography of Elizabeth I as a kind of drag act for the body politic, and the final sequence is a dazzling, near-Cubist display, shedding light on Caravaggio's pictures of a young male model from a variety of revealing angles.
Join the Poetry Book Society for 25% off all books