Where Now Begins by Kerry Hardie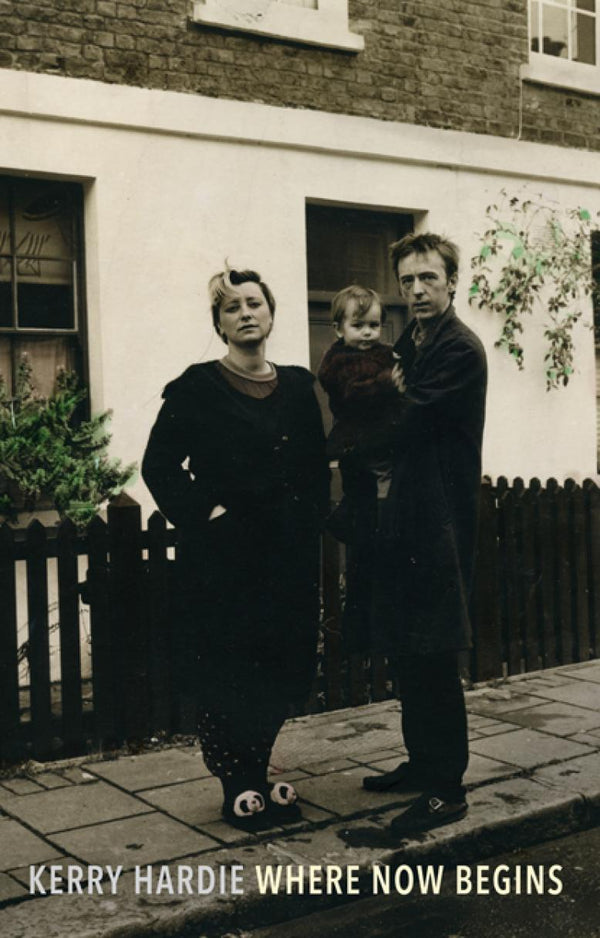 These poems bear witness to the cycles of growth and decay that make up our lives. They are the work of a poet writing with an awareness of the seasonal circle closing, for the year and for herself. They are at once fearful, fragile and fearless in announcing 'For now, we have October…/ October, lined with gold.'
They are also homages to the dead and the dying, and a reaching beyond the veil of the 'now' to a place where there is 'nothing but nothing'. At times they are deeply personal, while still existing within the mythic and the impersonal, as when the recall of a room reflects the 'casual, artless grouping of all longing'.
'Kerry Hardie's Where Now Begins is full of a dark, exact lyricism... These, certainly, are poems which speak skilfully to (and from) our times.' - Seán Hewitt, The Irish Times
'Hardie's skills as a lyric poet are second to none, and the meeting of that ability with the need to break new ground is productive of exceptional writing, reminiscent but by no means derivative of Elizabeth Bishop, in its combination of attention to detail and startling, subtly-worked-towards insight.' – Miriam Gamble, Poetry Ireland, on The Zebra Stood in the Night
'A dark and gorgeous hymn to human mortality.' – Claire Askew, on The Ash and the Oak and the Wild Cherry Tree
'Our trust reposes in such clear, open writing. Hardie's later poems are barer, more strongly narrative, and sometimes read like parables and portraits at once… The poems speak to us from gardens as well as graveyards, from private homes as much as churches, and, most often, from the borders and boundaries that the poems speak so often and beautifully of breaching or attempting to breach.' – John McAuliffe, The Irish Times
'The essence of her marvellous poems lies in the way she sees through a material world that is rendered truthfully, plainly yet freshly.' – George Szirtes, The Irish Times
'The flame passed on by Kavanagh…still burns, and Ms Hardie has walked through the Holy Door.' – Hugh McFadden, The Irish Times.
'Her poems are confident and spare, full of dark shadows and sudden light… So close is she to her subject that they have a strength and a presence that stay with the reader like an afterlight of the experience.' –  Sheila O'Hagan, Poetry Ireland Review
Join the Poetry Book Society for 25% off all books