What It's Like to Be Alive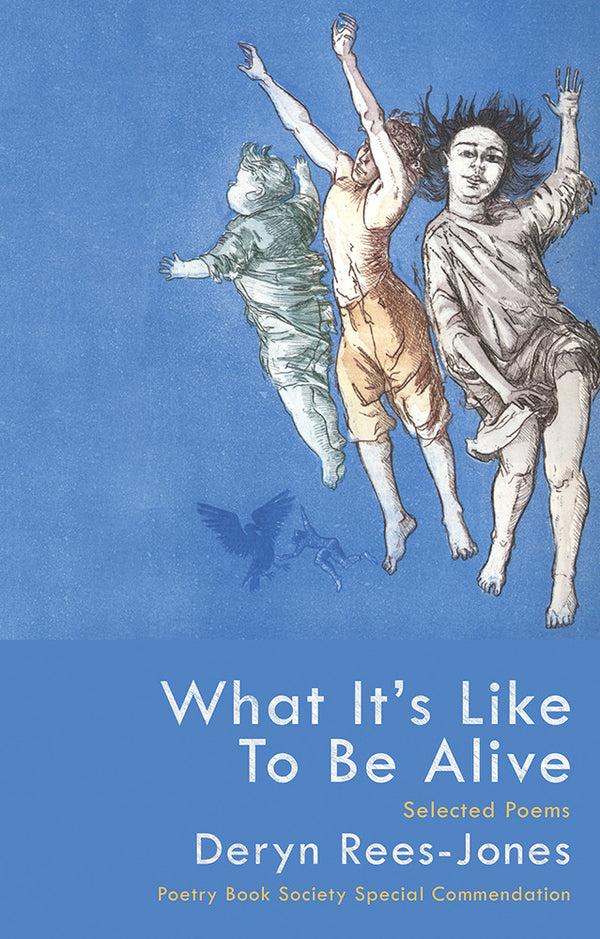 PBS Special Commendation - Autumn 2016

 
Deryn Rees-Jones's new book, What It's Like to Be Alive: Selected Poems, marks a mid-career milestone in the life of this highly-acclaimed writer. From the poems written in her teens and early twenties included in her exciting debut The Memory Tray to her most recent exploration of time and grief, we see the arc of development in her writing over twenty-five years as she visits and revisits the concerns that are the mainstay of her writing: memory, love, desire, and heartbreak in all its manifestations.
In her second collection Signs Round A Dead Body she continues to explore love and loss with praise poems and elegies that draw as much on Walt Whitman and Neruda as they do on a tradition of Welsh writing. The long-poem turned murder-mystery 'Quiver' is represented by a number of poems in the sequence, that see her playing with genre to explore the nature of female creativity, motherhood, and belief.
The author's T.S. Eliot prize-nominated, Burying the Wren, features largely in the second half of the book. Rees-Jones here consolidates and concentrates her powers with poems that confront personal tragedy: the loss of a husband to cancer. Continuing to develop her use of the poetic sequence, Dogwoman, inspired by the pictures of the Portuguese artist Paula Rego, explores how we can be fully alive in language even in the depths of sorrow.
With this knowledge of grief, Rees-Jones assays the life of Helen Thomas, the young widow of the poet Edward Thomas, exploring the complexities of marriage and the relationship between the body, perception and memory in And You, Helen.
The book concludes with a brand new long poem, ' i.m.' an elegy which explores the power of memorialisation while testifying to the power of hope. This substantial volume is a tribute to the maturing voice of an essential poet.  
Join the Poetry Book Society for 25% off all books