What Girls Do in the Dark by Rosie Garland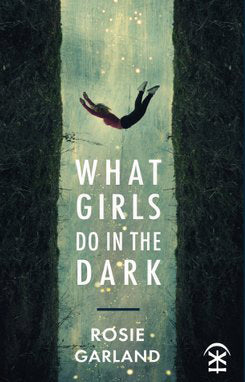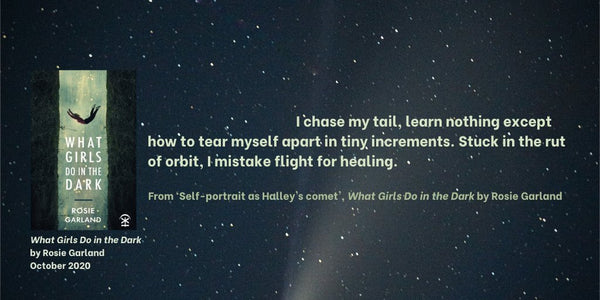 Rosie Garland's dauntless and enthralling new poetry collection, What Girls Do in the Dark, invites us to leap into deep space - across a universe where light, names, place and time become the "distance between things that stand like sisters". We venture through strange night-time transformations, between northerly points and places of being and not-being. In a twilight alive with glimmering energy, we discover not just outer-space, but inner space – where the body and the self are made of infinite galaxies, illuminated for the briefest blink of a life.
Garland's poetry is rooted in the realm of gothic imagination, mythology and the uncanny. It contains magnitudes and magic, feminist fables starstruck with science and astronomy. Like comets, these dazzling poems explore containment, liberation, near-misses, extinction, and ultimately, they ask what it means to escape the pull of gravity and blaze your own bright, all-consuming and astonishing path.
Novelist, poet and singer with post-punk band The March Violets, Rosie Garland has a passion for language nurtured by public libraries. Her work has appeared in Under the Radar, The North, Spelk, Rialto, Butcher's Dog, Ellipsis, New Welsh Reader, Mslexia & elsewhere. Debut novel, The Palace of Curiosities, was nominated for both The Desmond Elliott and Polari First Book Prize and Vixen was a Green Carnation Prize nominee. Latest novel The Night Brother is described by The Times as "a delight: playful and exuberant… with shades of Angela Carter." She is inaugural writer in residence at The John Rylands Library in Manchester, and in 2019 she was selected by Val McDermid as one of the 10 most compelling LGBTQI+ writers working in the UK.
Join the Poetry Book Society for 25% off all books