Usable Truths by Irving Feldman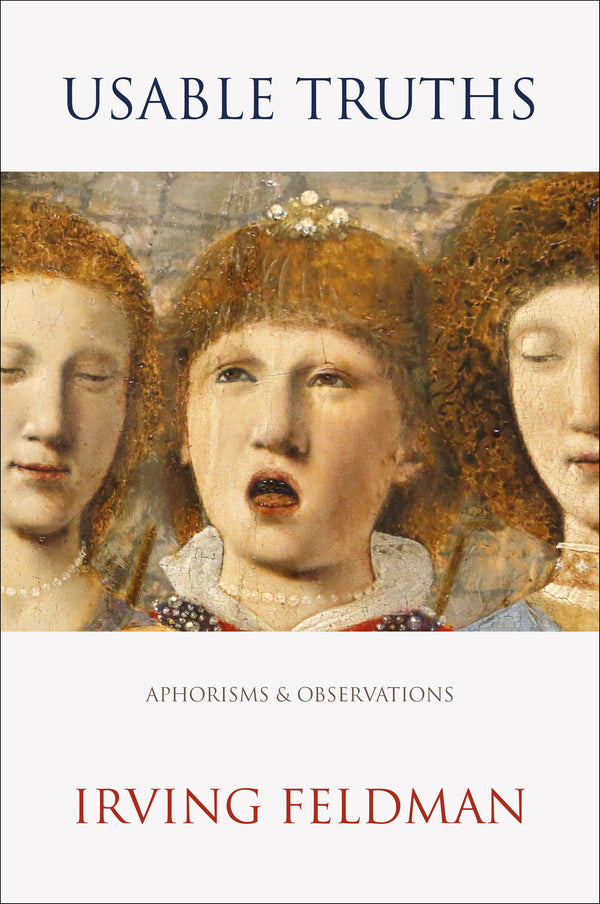 Poems are creatures we put into the world to respond to us, and to whom we, in turn, respond. And marvelously there's always room for more.
USABLE TRUTH's small creatures also do more: recognize one another, exchange views and news, grow in their exchanges, and rejoice in the abundance of being together. Their shifting, open clusters gather to a roaming society, a dynamic vision: Not the mind contemplating the spectacle of order, but the serenity of power in action, strength moving in matters of common concern. Such resolution-in-movement must move beyond itself into the realm of possibility, of imagination – voiced in the walkers' invitation in USABLE TRUTH's last, but not final, words,
We don't want to be halted by identities
– we want to go on becoming in wonder.
Join the Poetry Book Society for 25% off all books