Updrafts by Steve Griffiths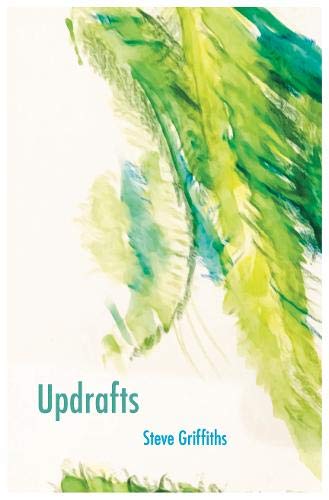 This pamphlet is the result of Ludlow Fringe 2020's Beautiful Earth project. Workers for the Fringe had the idea that to cheer us all up at a difficult time, Ludlow should be decked out with bunting, each pennant with an artwork or a poem celebrating the beauty of the Earth. Steve Griffiths saw this and began to collect poems from past and future books that would fit the bill: Updrafts, they aim to lift your flight, if you're a bird or a reader - with just a few shadows. They complement his Late Love Poems, many of which are included in his latest book: Weathereye: Selected Poems. Ludlow Fringe and Fair Acre Press agreed, and this pamphlet is the result.
In these times many people are struggling to make ends meet, particularly as things close down as a result of the Pandemic. We will raise money to support Ludlow Food Bank from sales of the pamphlet.
"Here is an exceptional pamphlet, studded with some of the very best of Steve Griffiths' work. Updrafts explores the richness of the poet's life- long connection to place – and wider skies – in poems of spare but deeply felt and vivid imagery. The landscapes of Anglesey and Shropshire feature here, but so too, do 'three herons, slow/ and upside down over Harringay' as the poet exercises in his flat. These poems celebrate life, and remind us there is 'no joy but in recognition and discovery.// No resilience/ but in the delicate'." - Jean Atkin
"This is poetry attentive to the world, its rhythms, its planetary movements, its seas and hills, its chastening weather, distinctive and engaged, moving but unsentimental." -  Nicholas Murray
Join the Poetry Book Society for 25% off all books