Unlocked: Reading & Writing Prompts for Practising Poets by Sue Butler and Helena Nelson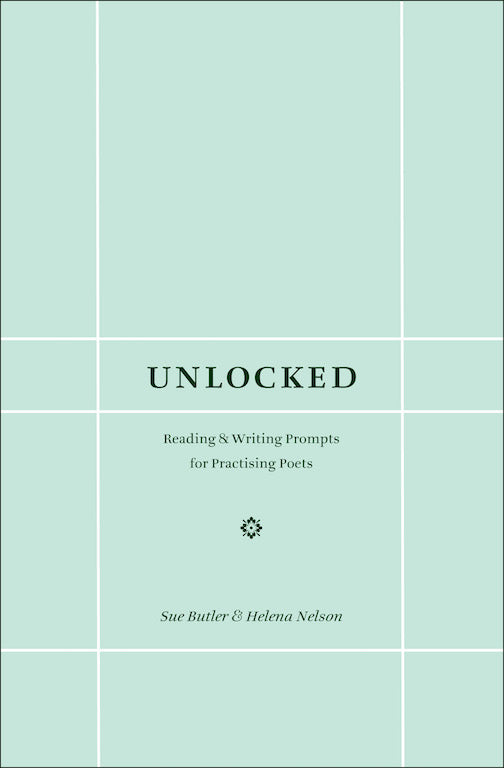 Poetry isn't just inspiration; it's a matter of craft. And that means regular application and practice.
Sue Butler (copywriter and poet) and Helena Nelson (poet and publisher), have put their heads together and come up with some lively, technique-oriented reading/writing activities. Think of this book as your own private residential workshop. But here you can pick and choose the exercises, and stop for a coffee break whenever you feel like it.
An Eric Gregory Award winner, Sue Butler is the author of a number of publications, including Learning to Improvise (Rockingham Press, 1995), Vanishing Trick (Smith/Doorstop, 2004) and Arson (HappenStance, 2011). She has worked as a copywriter in Beijing and Malaysia. She's currently poetry editor of Writers' Forum.

Helena Nelson is author of Starlight on Water (Rialto, 2003), Plot and Counter-plot (Shoestring, 2010), How (Not) to Get Your Poetry Published (HappenStance, 2016), and Branded (Red Squirrel, 2019). She is editor and originator of HappenStance Press.
Join the Poetry Book Society for 25% off all books