(un)interrupted tongues by Dal Kular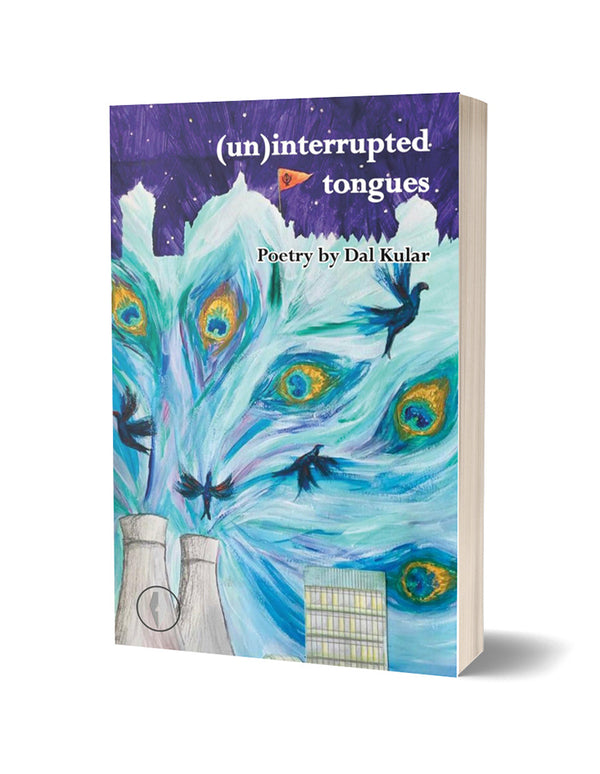 36 pages. Cover Illustrator - Natalie Leyland
Dal Kular is a Sheffield born and based writer of Punjabi/Sikh heritage. She is a facilitator, tutor and mentor specialising in creative writing arts for healing. (un)interrupted tongues unfolds Kular's creative journey and life as a working-class woman of colour. Written and created intuitively, Kular seeks to unravel the past, in order to understand the present and to heal. Here, unbelonging is power. These poems are love letters to the reader, to never give up on creative dreams.
"Kular shows great power in playfulness, using small details to large effect, from the punctuation that gives you pause, to challenging, arresting imagery that celebrates wildness, growth, and holds a deep respect for ancestry. (un)interrupted tongues is a reclamation of the creative self that gallops away in sheer triumph. Brava!"
- Melissa Fu, author of Peach Blossom Spring.
"A bold and defiant first collection. Each poem is a refusal and reclamation: a refusal to be bound by the hard lines imposed by racial and cultural binaries, stifling educational expectations and staid social convention, and a reclamation of heritage which enables Kular to overcome constraints and take her true form as an elemental force that dances in the wild winds. Revelling in the play and possibility of punctuation and form, Kular guides us through her journey of self-discovery."
- Dr Alex Rajinder Mason, University of Sheffield.
Fly On The Wall Press
Join the Poetry Book Society for 25% off all books