Typhoid August by Sarah Fletcher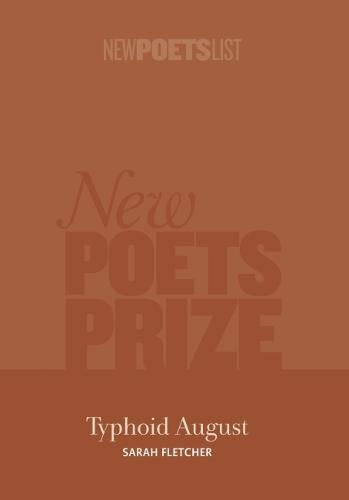 "These are arresting, often uncomfortable poems which explore the intersections of sex, violence and disgust. These poems never allow the reader to rest easy, they ask us to interrogate our most shameful thoughts, and through witty surrealism ask us to look afresh at everyday encounters."
Andrew McMillan
Typhoid August
 simmers with sustained tension, articulating a world where power relationships are in constant flux and even-footing is never guaranteed. This collection interrogates the diseased body politic, going further than Fletcher's debut 'Kissing Angles', to push themes of control and dominance to their philosophical and linguistic heights. Ambitious in its scope and unrelenting in its gaze, Typhoid August finds abjection in unlikely places and forces the reader to place themselves in relation to their violent vision.
Join the Poetry Book Society for 25% off all books