Twelve Poems for Christmas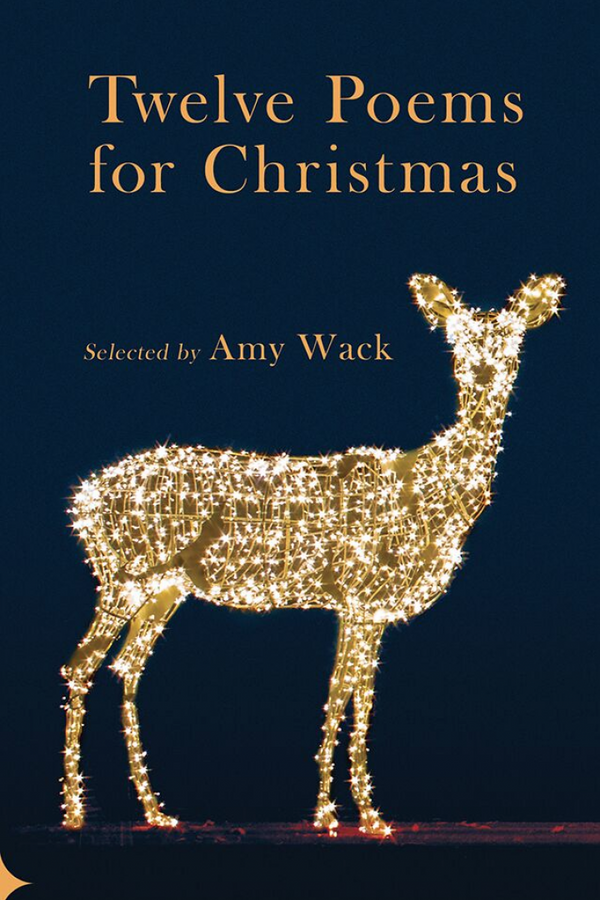 This sparking selection of Christmas poems includes all those shortlisted for Seren's inaugural Christmas Poetry Competition.
Poetry Editor Amy Wack was looking for poems full of feeling that resist cliché, that touch on classic 'Christmas' themes, but bring them to life from fresh perspectives. The pamphlet opens with the winning poem, 'St. Leonore and the Robin' by Pippa Little. Featuring a fable from the life of a sixth-century Welsh Missionary, this piece is brief, lyrical and tender. 
Memory is a potent trigger for many of the poets: the family 'motionless at the dinner table' in 'Noticing Cards While Eating Stuffing' by Cathy Bryant are a sharp contrast to the jolly cards and the dream-filled eyes of a grandchild. Similarly, 'Offering' by Alexandra Davis gives us a child who 'charges up fairylit stairs' imagined with a mother's love. Alternatively, Nancy Charley's 'On Losing My Voice at Christmas' is a pointed salute to the busy mothers who run the show: 'in my festive roles of chief present handler, sous-chef to a son, orchestrator, placator and general factotum'.
There are also poems inspired by nature, by quiet winter reverie, that instil a sense of the beauty of nature and the mystery of a night filled with a singular star. Philip Rush's 'Daylight is in Short Supply' opens with the lovely: 'We are connoisseurs of darkness'. Similarly, Nicola Healey's 'Two Pheasants' march out of the snow in a 'coppery light'. A poignant brevity is often apparent. Gina Wilson pens an acute tiny lyric in 'A Child of Our World'. Will Johnson's haunting 'What Wish', is a voice full of intensity against a backdrop of 'terrible snow' that rouses us from our dreams and demands we see a season for compassion.
Sarah Rowland Jones' 'Gabriel's Greeting' is full of robust humour and the distinctly contrasting tenderness of the angel's refrain 'Do Not Be Afraid'. Helen Overell's little statue of a 'Camel' sits on an urban rooftop yet evokes the nativity. We loved how Sarah Westcott's mysterious-sounding 'Guardians' turn out to be prosaic heroes: 'We see them every day/ brushing coal dust from their arms/ or plaiting a child's hair,/reaching into high corners with feathers.' To close, Wendy Klein offers a witty lyric, 'The Usual Suspects', artfully musing on the joy to be had at the simple repetition of rituals, of well-loved hymns and films on television: 'The relief of knowing how it will end/the same every time.'
Join the Poetry Book Society for 25% off all books