Turn Up the Ocean by Tony Hoagland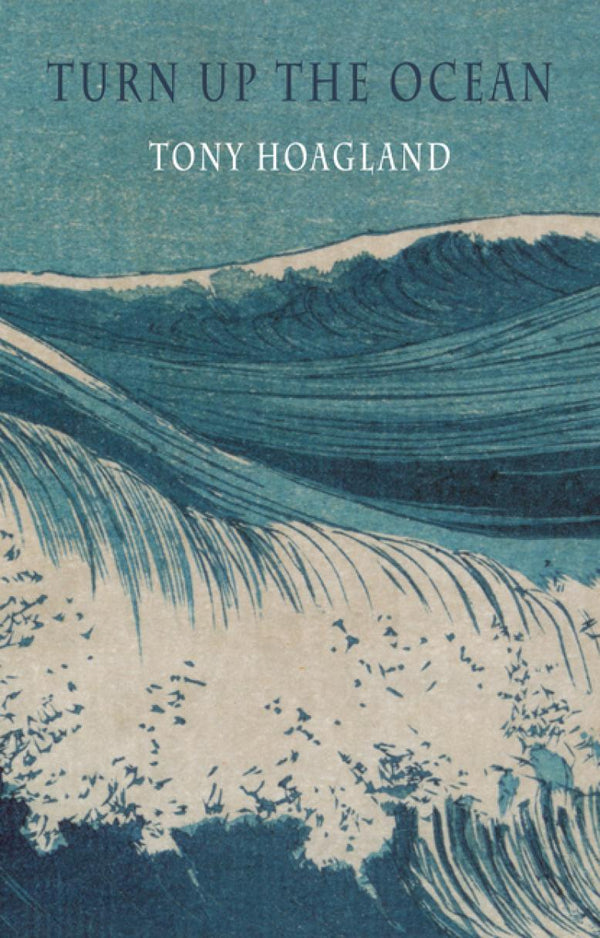 America's Tony Hoagland (1953-2018) was known for provocative poems which interrogate human nature and contemporary culture with an intimate and wild urgency, located somewhere between outrage, stand-up comedy, and grief. The poems in his final collection Turn Up the Ocean examine with an unflinching eye and mordant humour the reality of living and dying in a time and culture that conspire to erase our inner lives.

Hoagland's signature wit and unparalleled observations take in long-standing injustices, the atrocities of American empire and consumerism, and our continuing habit of looking away. In these poems, perseverance depends on a gymnastics of scepticism and comedy, a dogged quest for authentic connection, and the consolations of the natural world. Turn Up the Ocean is a remarkable and moving collection, a fitting testament to Hoagland's devotion to the capaciousness and art of poetry.
Tony Hoagland's poems poke and provoke at the same time as they entertain and delight. He was American poetry's hilarious 'high priest of irony', a wisecracker and a risk-taker whose disarming humour, self-scathing and tenderness are all fuelled by an aggressive moral intelligence. He pushed the poem not just to its limits but over the edge.
Praise for Tony Hoagland's earlier books published by Bloodaxe:
'He belongs to that wagon-circle of American poets who believe in a "common reader"… Hoagland is a poet of a ragged, half-satirical, half-lyrical intensity. If Billy Collins is Updike, Hoagland is Salinger, or perhaps Holden Caulfield…making us think we know the ground we are on, then showing us that we don't…For me, he not only pulls the rug from under my feet when it comes to the moral complacencies and platitudes that I don't notice I live by, he does the same with my given poetic certainties.' – Henry Shukman, Poetry London
'Hilarious, searing poems that break your heart so fast you hardly notice you're standing knee deep in a pool of implications. They are of this moment, right now – the present that we're already homesick for.' – Marie Howe
'Dreamy, irreverent, and timely.' – O, the Oprah Magazine
'The writing is classic Hoagland: accessible and conversational, sometimes humorous, as he scrutinises everything from a book he's reading to mortality and the emotions that arise when he thinks of the music of Leonard Cohen while sitting in a hospital waiting room... The work raises important questions 'about the hazards of playing at innocence', why our culture can't seem to make progress and why no one seems to recognise the impending environmental crisis.' – The Washington Post
'Hoagland brings both humor and grief to a stirring poetic discourse. The poems reveal a remarkable mix of simple diction and documentary detail linked together with dark humor and satire... Hoagland imbues smooth narrative with irony and surreal humor to deliver an especially rewarding book..' – Library Journal, starred review
'Tony Hoagland is a provocateur, a brash interventionist, a deeply engaged Whitmanian poet and critic who poses, like the master, as "one of the roughs".' – Edward Hirsch
'[Hoagland] walks the line between the high poetic and the mass-media idiom…. His poetry expresses itself not just as a significant art, but as the best kind of entertainment.' – Los Angeles Times
'Few [poets] deliver more pure pleasure. [Hoagland's] erudite comic poems are backloaded with heartache and longing, and they function, emotionally, like improvised explosive devices.' – Dwight Garner, The New York Times
Join the Poetry Book Society for 25% off all books