Turn Around When Possible by Martin Zarrop PRE-ORDER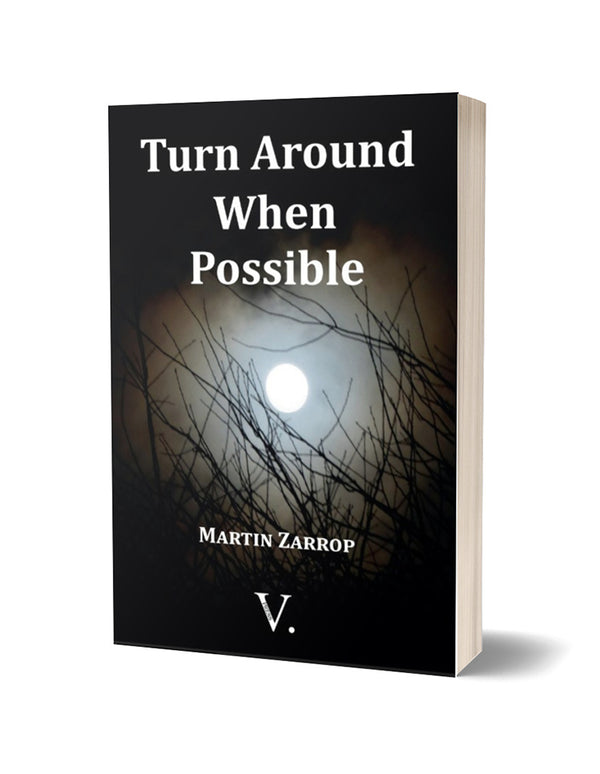 Published 6th November 2023. Available for pre-order.
"Combining a scientific eye with a poetic sensibility (and a sharp sense of humour), Martin Zarrop's work is thought-provoking and wry. These poems take the long view and they never shy away from difficulty, each expertly using form to amplify content. Turn Around When Possible is an enlightening, enjoyable read."
Helen Mort
"Whether he is looking back fondly on the seemingly mundane details of a working-class childhood or exploring the vastness of interstellar space, Martin Zarrop's poems are distinguished by their metaphysical wit, humour, and sheer accessibility. There is a mathematical precision to every poem in this collection, a focus on details, that leads inevitably and, with a minimum of fuss, to memorable insights into love, affection, the ineluctable passage of time, and humanity's place in the universe. Turn Around When Possible is a delight from start to finish and shows Zarrop writing at the height of his very considerable powers."

David Cooke
Turn Around When Possible is very uncertain and very quirky.
V. Press
Join the Poetry Book Society for 25% off all books