Travels with a Writing Brush: Classical Japanese Travel Writing from the Manyoshu to Basho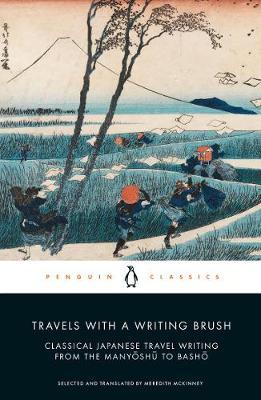 A rich, exquisite and original anthology that illuminates Japanese travel writing over a thousand years.
Roaming over mountains and along perilous shores, this anthology illuminates over a thousand years of Japanese travel writing. It takes in songs, diaries, tales and poetry, and ranges from famous works including The Pillow Book and the works of Basho to pieces such as the diary of a young girl who longs to return to the capital and her beloved books, or the writings of travelling monks who sleep on pillows of grass. Together they illuminate a long literary tradition, with intense poetic experience at its heart.
Translated and edited with an introduction by Meredith McKinney.
Join the Poetry Book Society for 25% off all books