Touching Air by Gill Shaw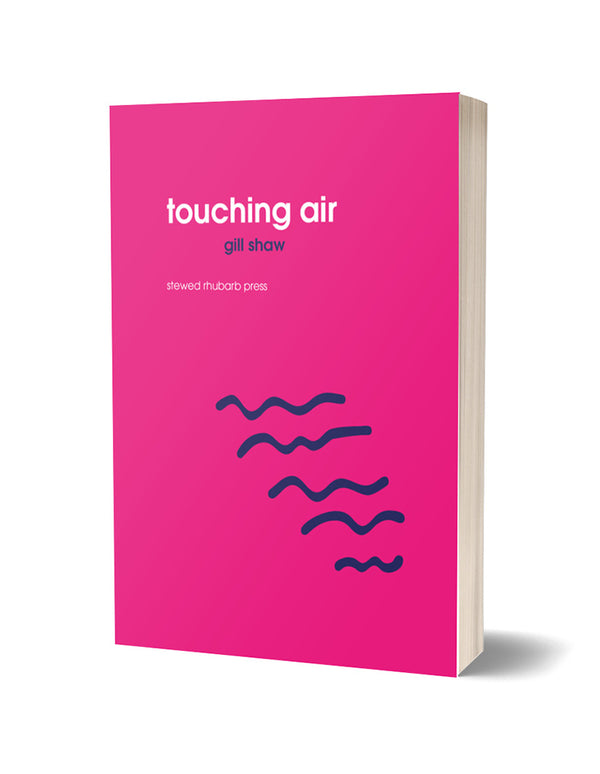 In Touching Air, Gill Shaw tenderly examines intimate connection, its transience and the searing ache of heartbreak, loss and longing.  Her work includes poems which explore expansive themes within the boundaries of established poetic form and concrete structure. Others adopt fresh and novel lenses to reflect on intimate connection and the loss of it – intimacy as a legal contract, connection as an assault of fencing, loss as a projection of linguistic devices onto conversations with her young son.  These poems draw on the transient beauty of nature within the Highland landscape, forming reflective meditations on love, loss and longing.
Gill Shaw is a queer poet living in the Highlands of Scotland, where she balances writing with motherhood, lawyering and lecturing. She runs monthly queer-inclusive workshops in Inverness and online, which aim to celebrate diversity and build community through poetry and spoken word.
Angela Cleland: "Poetry lovers, you are in for a treat – it's an enchanting collection – inventive, heart-rending and tender."
Michael Pedersen: "With glimmer lurking in every shadow, these are poems that salve the sting of a smarting heart… a trenchant balance of bark & brio, mirth & mettle, hope & hurt."
Stewed Rhubarb
Join the Poetry Book Society for 25% off all books