Took My Way Down, Like a Messenger, To the Deep by Linda France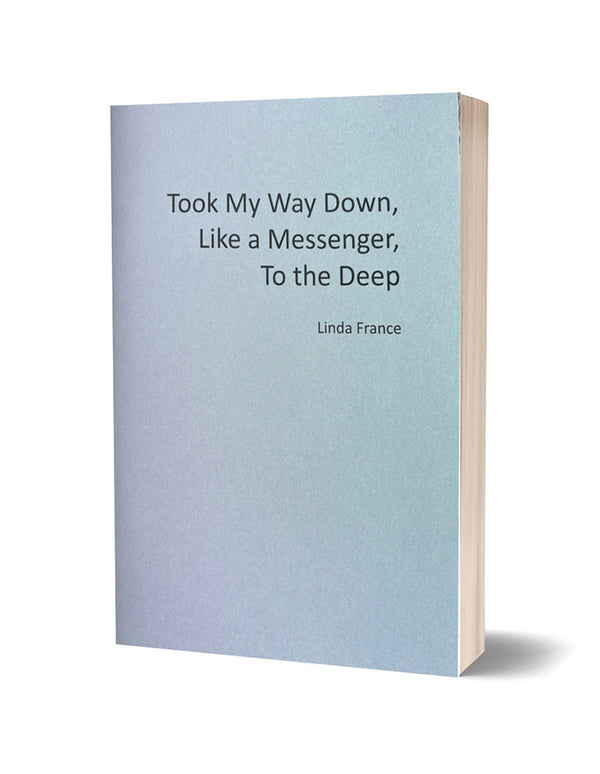 Took My Way Down, Like a Messenger, To the Deep is an improvised crown of ghosted sonnets, written at the beginning of the corona virus pandemic in 2020.  The paintings of Surrealist artist, Leonora Carrington act as a backdrop to the sonnets, written during a time of both isolation and strangeness. The sonnets capture and explore this time, combining the ethereality of a dream world with more concrete, but no less extraordinary, images of the practical, confined present of the Covid years.
In this open country they once called time,
a chestnut mare gallops northwards
…
into a path out of history
This beautifully crafted crown of sonnets from an award winning poet allows the reader to reflect on and marvel at a time in which "..everything is/nearly, terribly, virtually/ not there".
Linda France was born in Wallsend, Newcastle upon Tyne, and now lives near Hadrian's Wall in Northumberland.
Her ten full-length poetry collections include: The Toast of the Kit-Cat Club (Bloodaxe 2005), a biography in verse of the 18th century traveller and writer Lady Mary Wortley Montagu; book of days, a year renga, with ceramic fragments by Sue Dunne (Smokestack 2009); Reading the Flowers (Arc 2016), longlisted for the inaugural Laurel Prize; The Knucklebone Floor (Smokestack 2022), Winner of the 2022 Laurel Prize, and Startling (New Writing North & Faber 2022).
Blueprint Poetry Press
Join the Poetry Book Society for 25% off all books