Today the Birds Will Sing by Helen Burke, edited by Jamie McGarry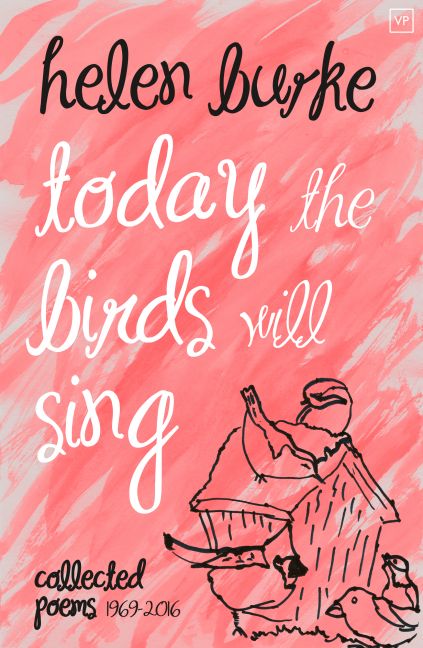 Since the late 1970s, Helen Burke's poems have appeared in pamphlets, on greetings cards, on pieces of origami, on radio, on tape, on CD, on the side of stray dogs and in a million other places – including, more recently, two collections from Valley Press.
After a year's work tracking them down, typing them up, and putting them into a sensible order, we're delighted to present Today the Birds Will Sing; a comprehensive, exhaustive treasury of Helen's writing. Besides the poems, these 300 pages are filled with Helen's illustrations, family photos, and reams of notes explaining where on earth all this came from.
We feel it's no overstatement to say this is the one book that everyone should own; an unprecedented and unexpected treat that should entertain Helen's fans, new and old, for the next few centuries at least.
Join the Poetry Book Society for 25% off all books