To Have To Follow by Julie Maclean & Terry Quinn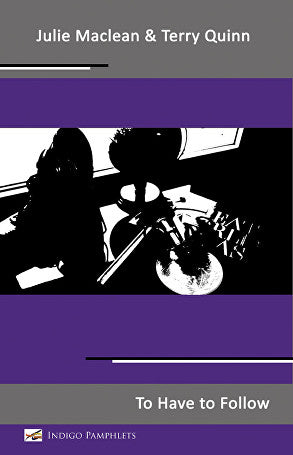 As joint winners of the inaugural Geoff Stevens Memorial Poetry Prize our collections were published by Indigo Dreams Publishing in 2013.
Winning that prize and launching our books together in the Black Country that same year put us on the same page. We come from similar worlds; both born in England in the fifties and both travellers and poetry lovers.
We continued writing to each other, sharing ideas about poetry, publishing and the weather. This seemed important with the world between us – one writing from the north of England and the other from the Antipodes.
In December 2014 we decided to start using each other's poems as triggers. This project is the product of a year's work, born of that original poetry prize. Gratitude and thanks go to Ronnie Goodyer and Dawn Bauling of Indigo Dreams.
Join the Poetry Book Society for 25% off all books