To Abandon Wizardry by Matthew Caley PRE-ORDER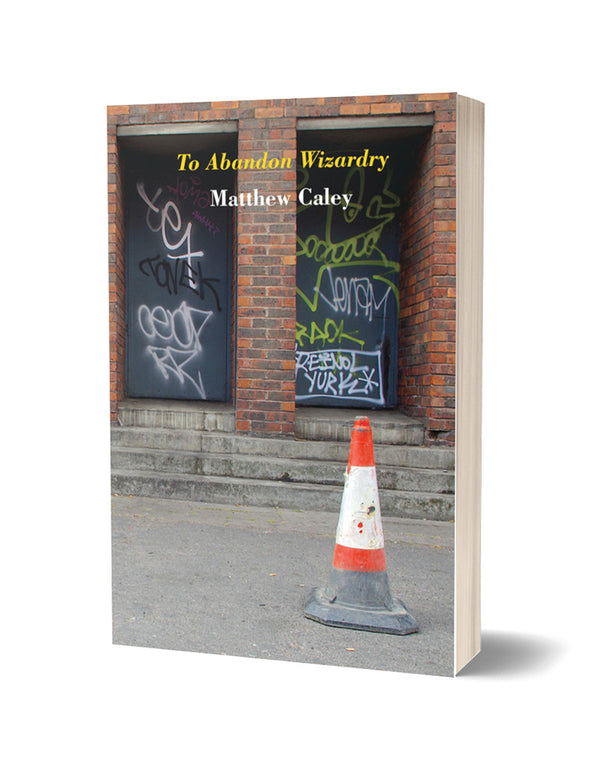 Published 16th November 2023. Available for pre-order.
To Abandon Wizardry, Matthew Caley's seventh collection, speeds through a world where it's harder and harder to tell what's 'real' and what's not. We could say Harry Potter World is an alibi for the rest of Britain, because the rest of Britain is Harry Potter World. We could nod at Deep Fake, QAnon, fake news and official news, all manner of waning national myth.

Or ponder the 'elsewhere' we always think of escaping to, that will no doubt prove equally illusory. A long, episodic central poem has someone enjoying an alfresco Americano in Shadwell, London, in dialogue with a mesh-protected sapling that seems to transmit all the polyglot talk of the city. Either side are revenants, disembowelled wizards, talking horses and flying houses.

To Abandon Wizardry forges its aesthetic out of the simulation, hyper-association, and over-stimulation of living in the 21st Century. And it's all true.
Bloodaxe Books
Join the Poetry Book Society for 25% off all books